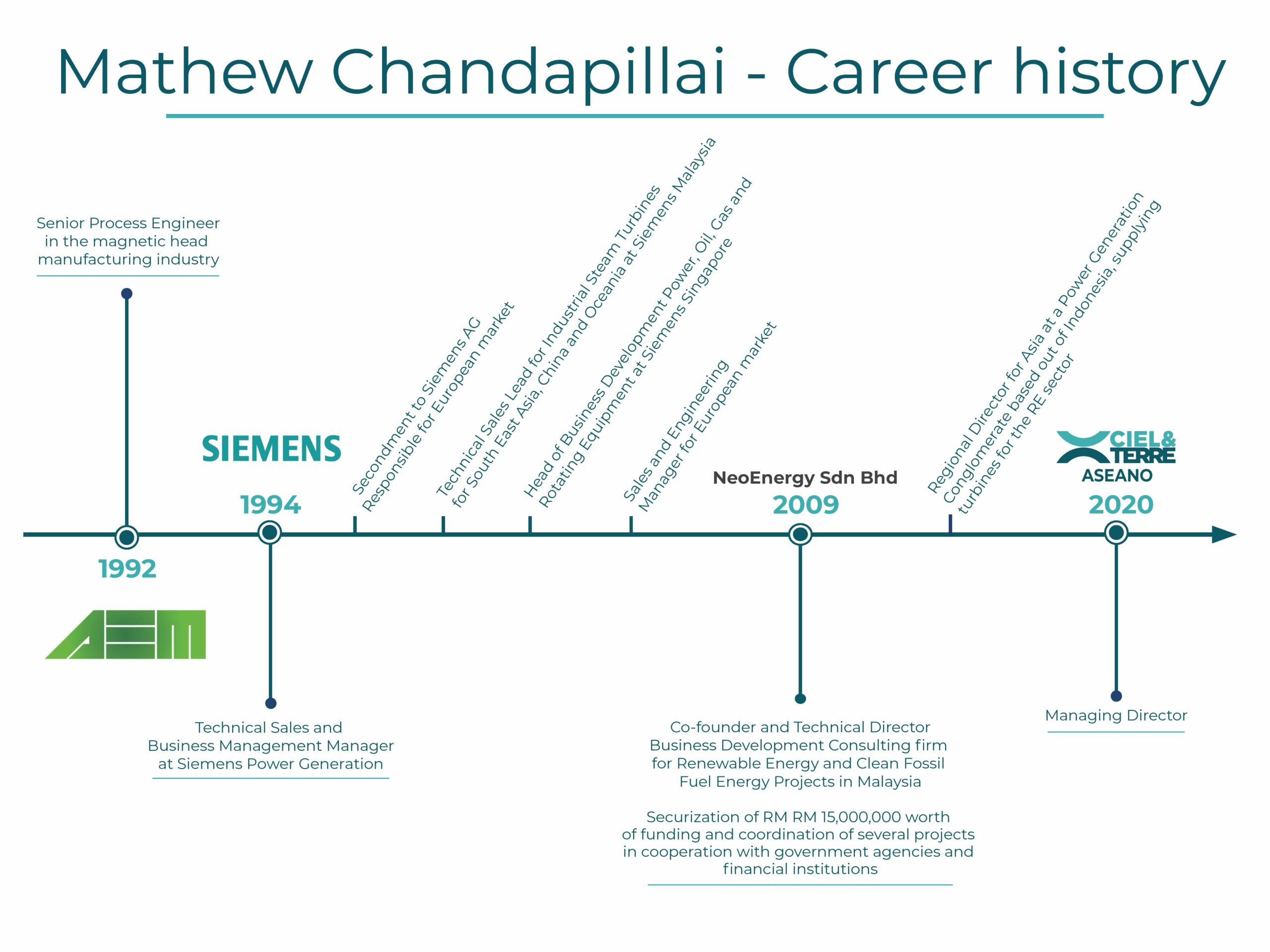 For how long have you been working for Ciel & Terre?
I have been with Ciel & Terre since January 2020. It feels like time flies by!
What does Ciel & Terre represent to you?
A company who strives for technical excellence in providing renewable energy solutions in a rapidly growing and evolving market.
According to you, what are Ciel & Terre's spirit and most important values?
The personal commitment of the owners to the company by always encouraging open channels of communication gives everyone the feeling of belonging to one family.
What qualities do you think Ciel & Terre people have?
Technical excellence, commitment to ensuring the best product possible.
So far, what has been the most memorable moment for you and for your team/for the office?
Successfully securing the contract for the Cirata dam FPV project in Indonesia, the largest fpv project outside China and securing the second largest fpv project in Thailand, Banpu NEXT.
Could you share with us your favourite mantra?
And also: always ask "WHY NOT?"
What animates you in your managing director job?
Taking leadership of a team of professionals, inspiring and guiding them to push beyond the boundaries to achieve our goals. I have to say that i am privileged and humbled to lead exactly such a team spread across Bangkok, Kuala Lumpur, Jakarta and Manila.
What kind of opportunities do you foresee for Ciel & Terre in the upcoming years?
Asean, Oceania and Turkey are rapidly growing markets for fpv with 2500MWp worth of projects scheduled between now and 2025. By securing Cirata FPV project we will achieve market capitalization in the region and aim to secure at least 40% of this capacity in the years to come.
What kind of opportunities do you foresee for Ciel & Terre in the upcoming years?
For Ciel & Terre in Taiwan, a wonderful one! We have an amazing FPV pipe up to 2022 so far. We are offering complete turnkey solution to our clients including EPCM and O&M services. We are developing and investing into new markets such as "solar aqua-farming". Moreover, we have established in 2019 the Taiwanese holding Laketricity that allows us to venture in these new opportunities.
More globally, Ciel & Terre can become the worldwide reference in the floating solar industry, not only for inland's projects. Indeed, the next massive thing is offshore FPV, we must go in that direction, and we are already working on it.
What do you think the future will be like in 10 years?
FPV will be seen as the perfect renewable energy solution in these regions and I believe if we make the right decisions in product development, continue our R&D, form strong strategic partnerships & investments and increase our footprint via brand management & technical excellence, Ciel & Terre will be established as the No 1 FPV Specialist in ASEAN, Oceania and Turkey. I look forward to being a part of the engine which drives this growth.