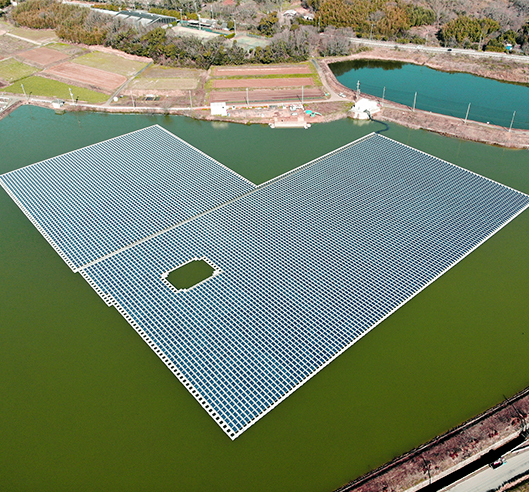 Location:
Hyogo, Japan
Capacity:
2 703 kWp
Application:
Irrigation
Technology:
Hydrelio® Classic
Number of PV modules:
10 010
CIEL & TERRE'S SCOPE OF WORK:
• Project Engineering and design of the FPV plant and anchoring
• FPV system and anchoring furniture supply
ABOUT PV MODULES
Power: 270 W
Brand: ASTROENERGY
Number of cell: 60 cell
ABOUT ANCHORING
System: Bottom
Technology: Plate
The floating PV plant is actually installed above a historical spot. This place is a cultural symbol for all the local farmers.
A hole was designed on purpose by our teams so that this sacred zone is left free in case of low water level.
See our other projects installed on
irrigation ponds