Our products are
Innovative and reliable,
To meet your needs.
Years of innovation in floating solar
Tests done on parts and components
We can adapt to a variety of pond types with reliable and bankable products.
Our solutions are designed based on our continuous R&D involvement, which started years ago. They are tested by trustful partners, and they are used in more than 290 floating solar projects around the world.
Our teams analyse your project, and they select the most appropriate technology and floating PV plant configuration considering your needs and the conditions of your pond site.

UV-stabilized up to 30 years*
*Maximum depending on the
conditions of the site

Resistant to harsh environmental conditions

Drinking-water compliant*
*We test our raw material to
reach BS 6920:2000 standard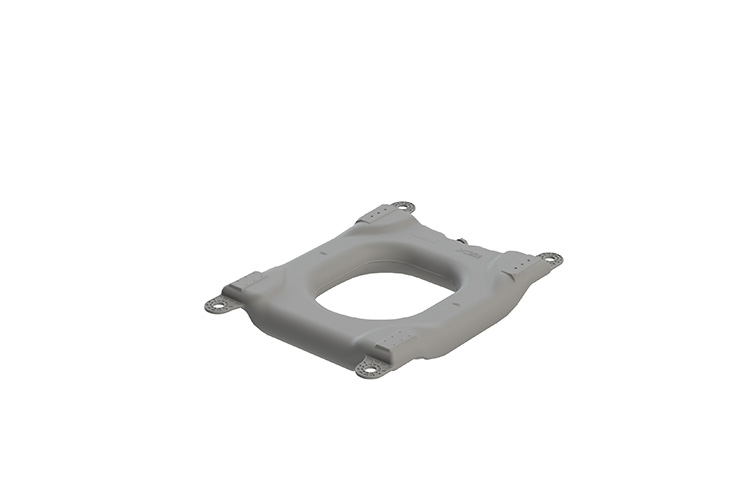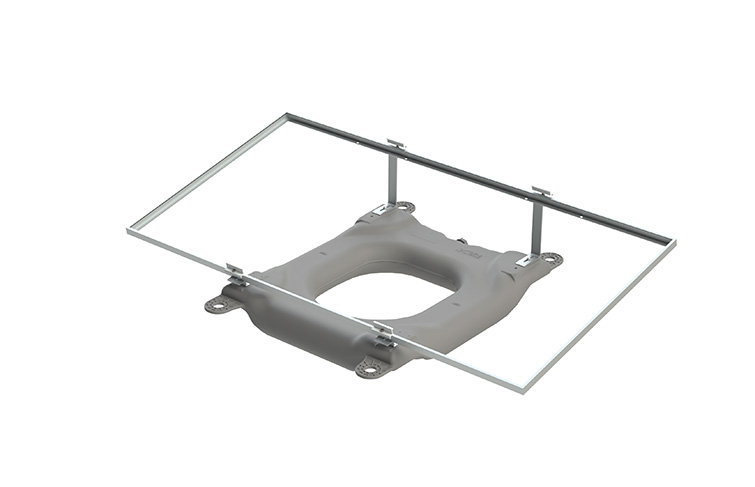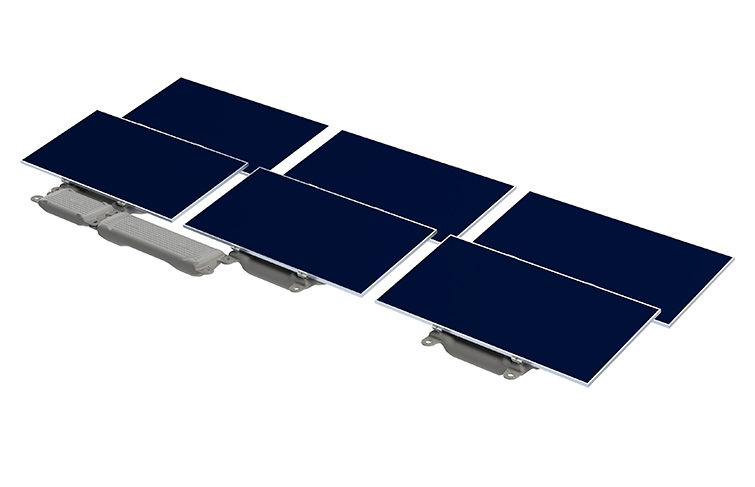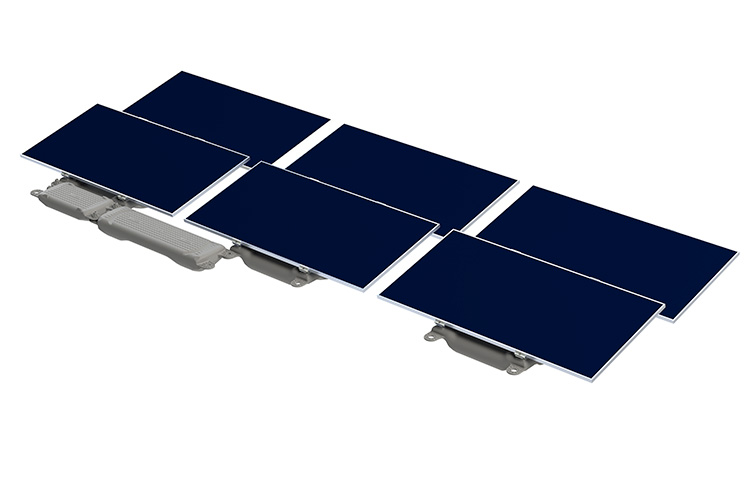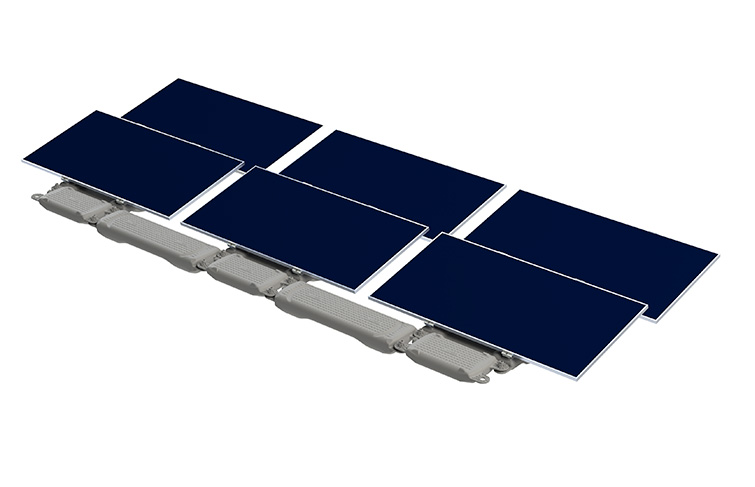 Our product range can fit large frame PV modules (M6 to M12) up to 700 W
• Compatible with multiple types of ponds and adapted to variable environmental conditions
• Available in several sizes
• PV module fixation system available in 5° and 12°
• Maintenance floats for an easy maintenance access
• North or south orientation for optimal production depending on your hemisphere
• East-west dual orientation possible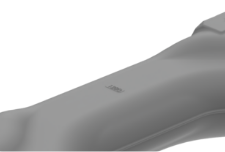 One product material : HDPE
• Recyclable
• Great buoyancy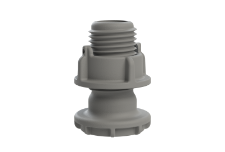 The connection pins to simplify FPV assembly:
• Certified NFT 58 000
• Reinforced with fiberglass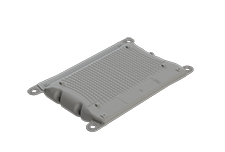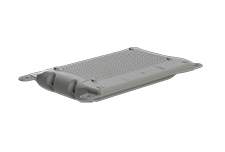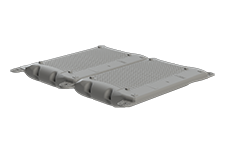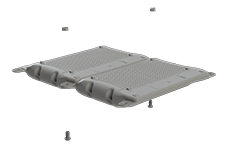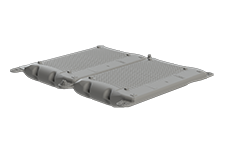 Our products to ease maintenance:
• Floats design to offer you maximum comfort for walking on the plant and carrying out maintenance work
Tested to withstand environmental loads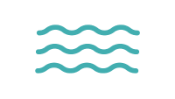 Waves
Up to 2m high
Depending on wave length and
with our wave breaker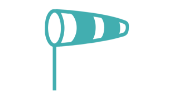 Wind
Up to 210 km/h or 130 mph
Equivalent to a wind pressure of 1625 pascal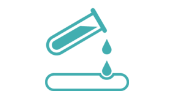 Corrosion
100 MWp in C5 environment
500 MWp in C3/C4
As per the classification
standard ISO EN12994-2
Snow & cold
Temperatures between -10°C/14°F and 50°C/F
Snow load over 350N/m2
ADD-ONS
Our teams have designed solutions to manage the electrical
equipment of the FPV plants to offer you a straight and turnkey installation.
Electrical device supports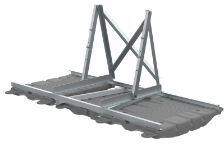 Possible products configurations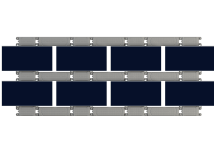 Single row
To maximize the maintenance comfort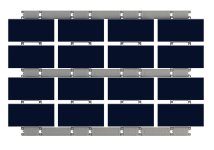 2-in-a-row
For good maintenance comfort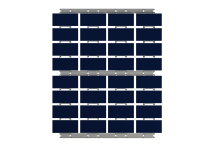 4-in-a-row
To reach a maximum yield
Considering the PV module size, our teams will recommend the best configuration.
On field
Gongguan, Taiwan
4.3 MWp
2-in-a-row
PV module :
– 380 W
– 72 cells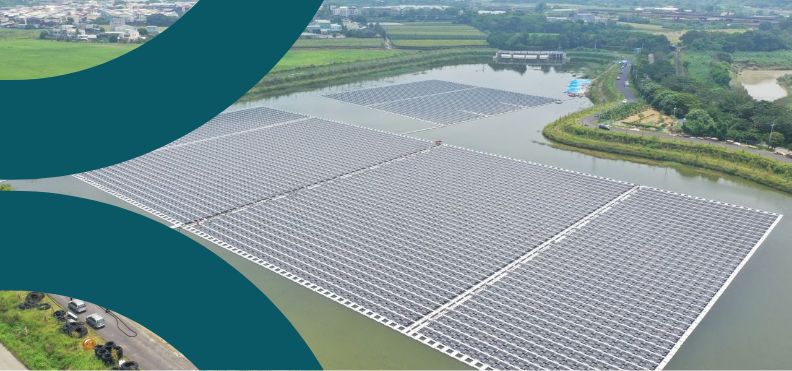 Hydrelio®, more than a product…
We systematically design the floating PV plant and the anchoring plan along
with supplying our products.
Anchoring by Ciel & Terre
CONVENTIONAL ANCHORING SYSTEMS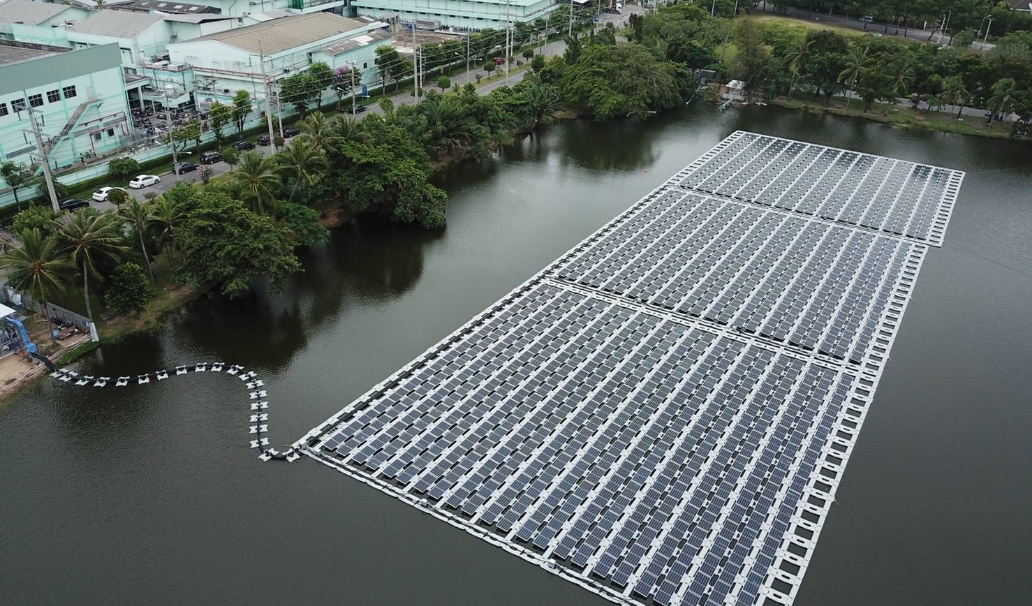 Saha Park, Thailande – 480 kWp
Hybrid anchoring (bank and bottom) | Deadweights
Along with our anchoring design
expertise, we master anchoring
installation in numerous countries.
We are able to set up any
anchoring systems, bank as
well as bottom.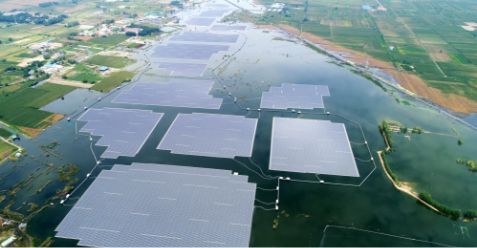 Anhui CECEP, Chine – 70 MWp
Bottom anchoring | Screws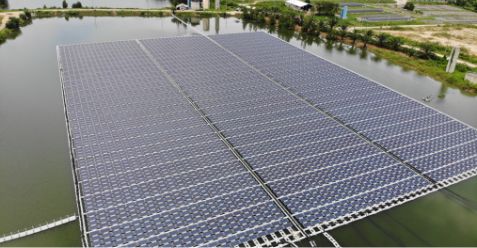 Don Sai, Thailande – 1.9 MWp
Bank anchoring | Percussive earth-driven anchors
OUR CUSTOM ANCHORING SOLUTIONS
In addition to developping floating solar products, we apply our innovative spirit
to anchoring too so that the solutions we
propose are the most adapted to your
site's constraints.
For instance, we pioneered the parabolic mooring system,
which we can design and
install for your floating PV project
when needed and applicable.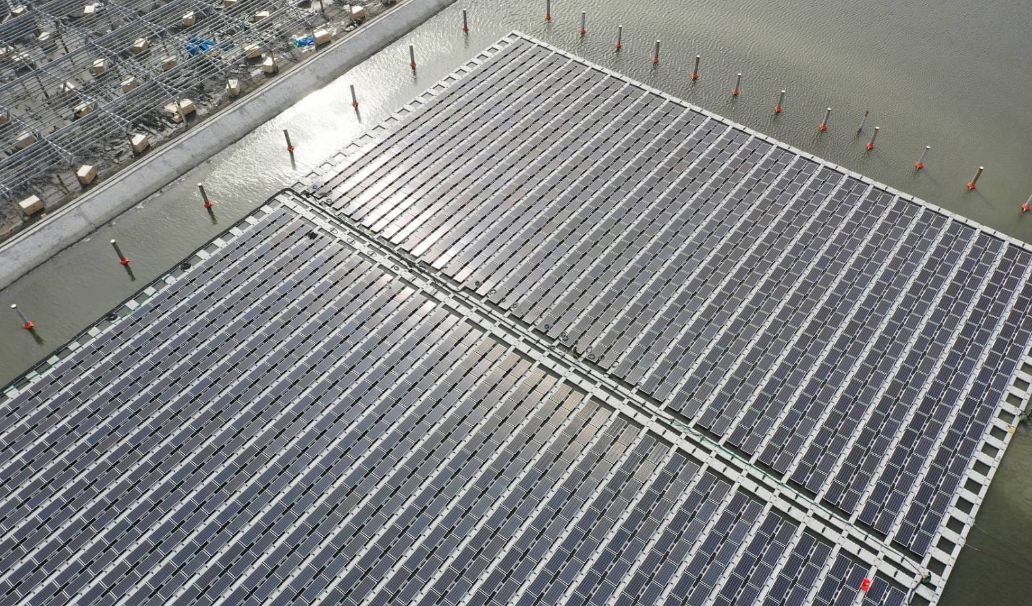 We have developed an innovative
anchoring solution for dry ponds and
ponds where the water level
regularly fluctuates.
This pillar anchoring system
guarantees an optimal FPV plant lifetime
on such ponds.
Does your pond present specific constraints, like particular wave or snow loads, or it can dry out? Discover how to remove these constraints with our solutions.
HYDRELIO® FLOATING BARGE
Your electrical station on water
We offer you the floating barge solution to safely install inverters and transformers on water.
Thanks to this system we minimise the electrical losses due to the cable distance between the FPV plants and the banks.
Safety
Safety equipment included
Lampposts included
Reliable components :
• Marine-grade steel with hot-dip galvanisation
• Class approved material
• Superior resin
• Composite materials tested and certified with accredited partner laboratories
• Freshwater compliant
A modular and durable solution
A robust structure
Polymer reinforced with fiberglass
Customization of the FPV barge is possible according to site conditions
Design and product certified by RINA, independent expert, as compliant with – Rules for the
Classification of Ships with Reinforced Plastic, Aluminium Alloy or Woode Hulls
5-year warranty included
Installation and maintenance made easy
Easy transport and quick assembly
Low maintenance
Easy access
Our test policy
Our solutions are innovative and designed for optimised performance. Their reliability expresses itself via the numerous projects in which they are used around the world, and it is proven by the tests they pass.
In-house products' tests
To continuously enhance the performance of our floating solar solutions, we have established our own Research lab.
We validate products, evaluate projects and test products under development. The tests assess the relevancy and the longevity of the solutions we offer you.
As an example, we have developed specific test benches:
Tensile bench with 'Heating and Cooling' chamber
PFS (Panel Fixation System) Bench
Wave Fatigue Bench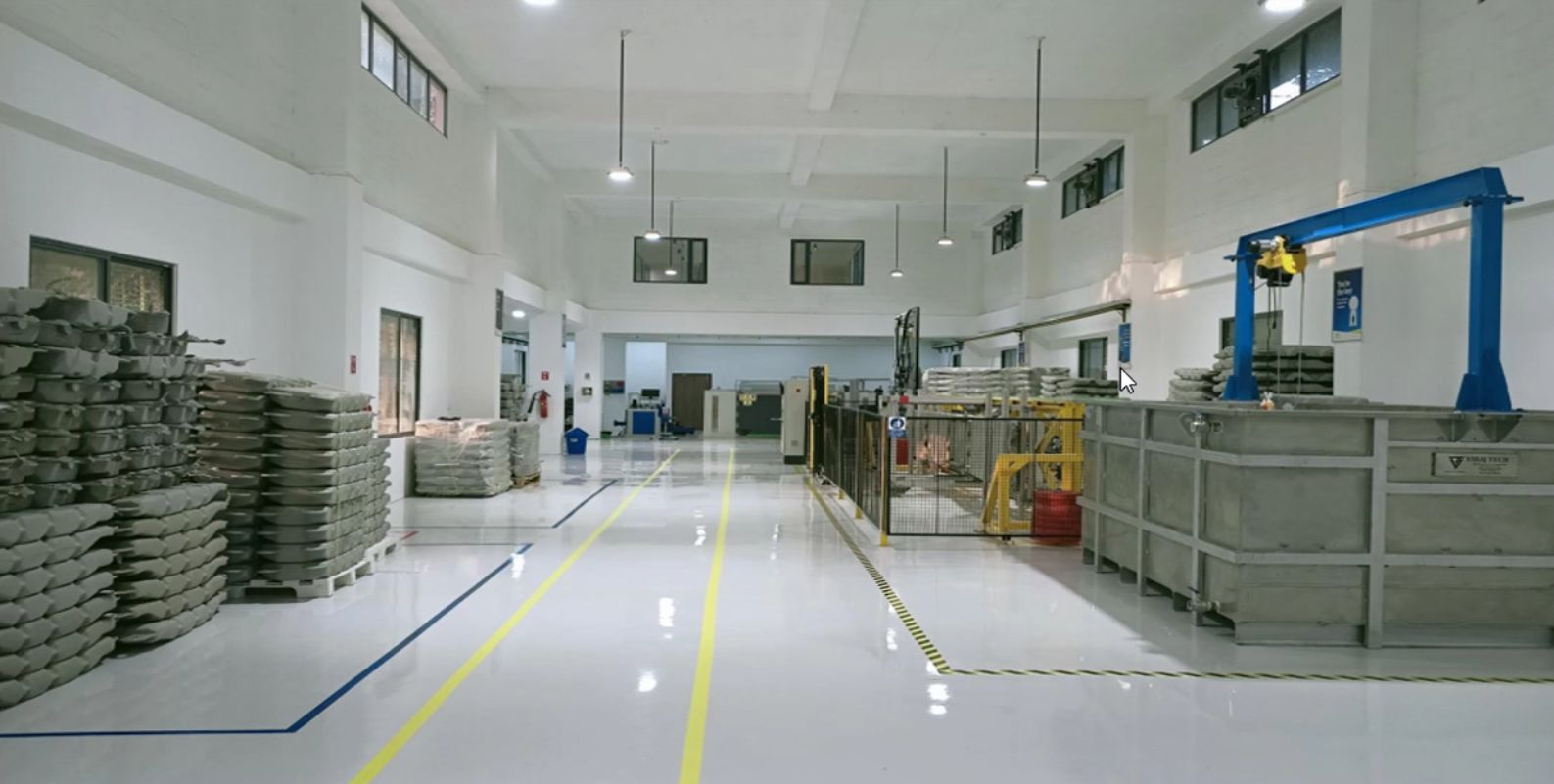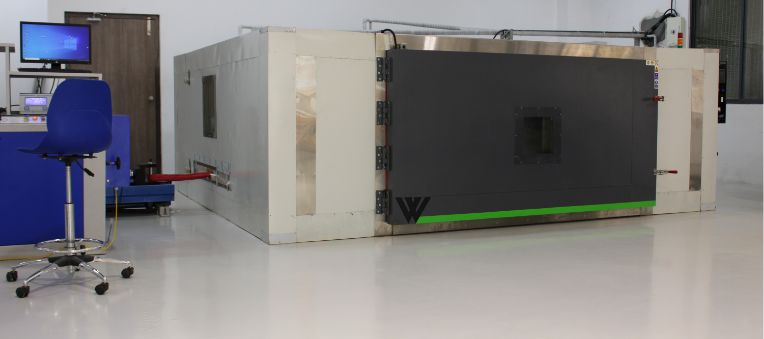 Tensile bench with 'Heating and Cooling' chamber
The mechanical strength of the product is evaluated
under different environmental conditions to understand and
replicate wind / load parameters present at
every floating solar site.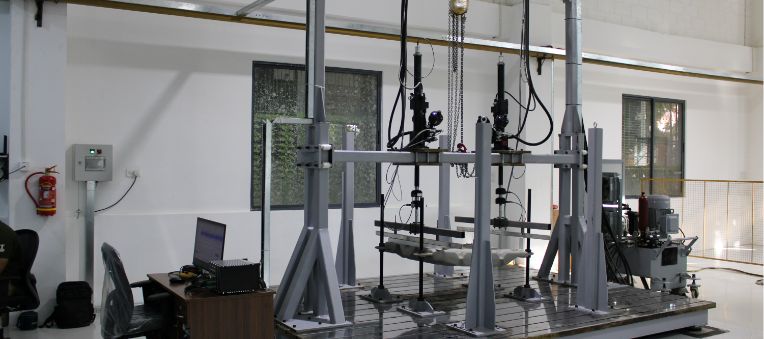 PFS (Panel Fixation System) Bench
The fixation system is a critical factor for the life of a floating
solar plant. To check its precision, the system is analysed for
maximum tension, compression, and fatigue loads.
Wave Fatigue Bench
Wind and waves are the biggest loads that will affect a
floating solar plant. Using the know-how related to our
wave fatigue bench we accurately evaluate our products'
resistance to these loads.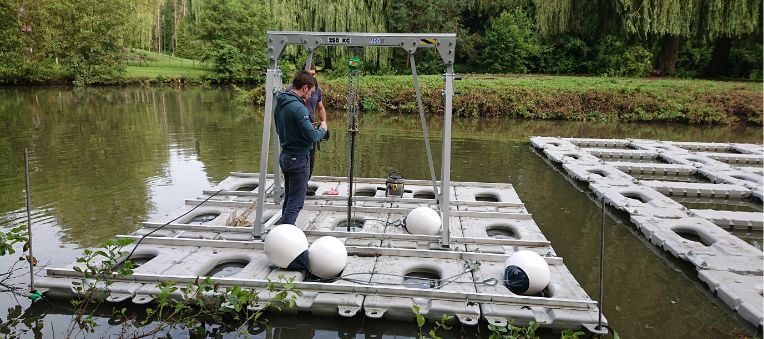 Test site in France
They enable us to evaluate our product developments under real site conditions.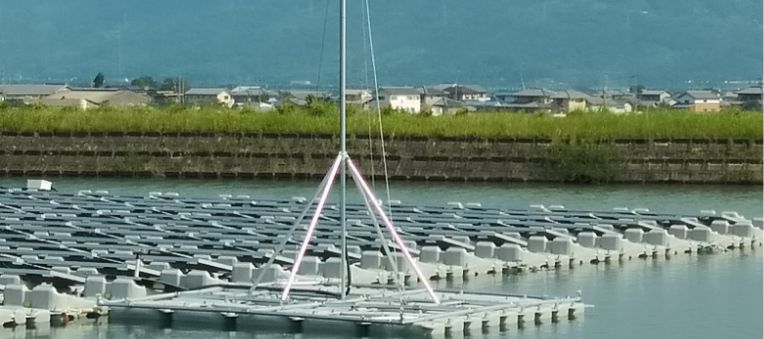 Monitoring site in Japan
We monitor some real-scale projects to study different points of consideration for floating PV plants.
Our technical partners
In addition to our own test materials, our floating solar and anchoring solutions are validated by qualified companies and labs.



On field
The technical performance of our products and the durability and reliability of our solutions are also verified by their deployment worldwide under various site conditions.
See our references
Our floating PV plant and anchoring design methods have also been validated by certified entities to guarantee the quality of our expertise.
Know more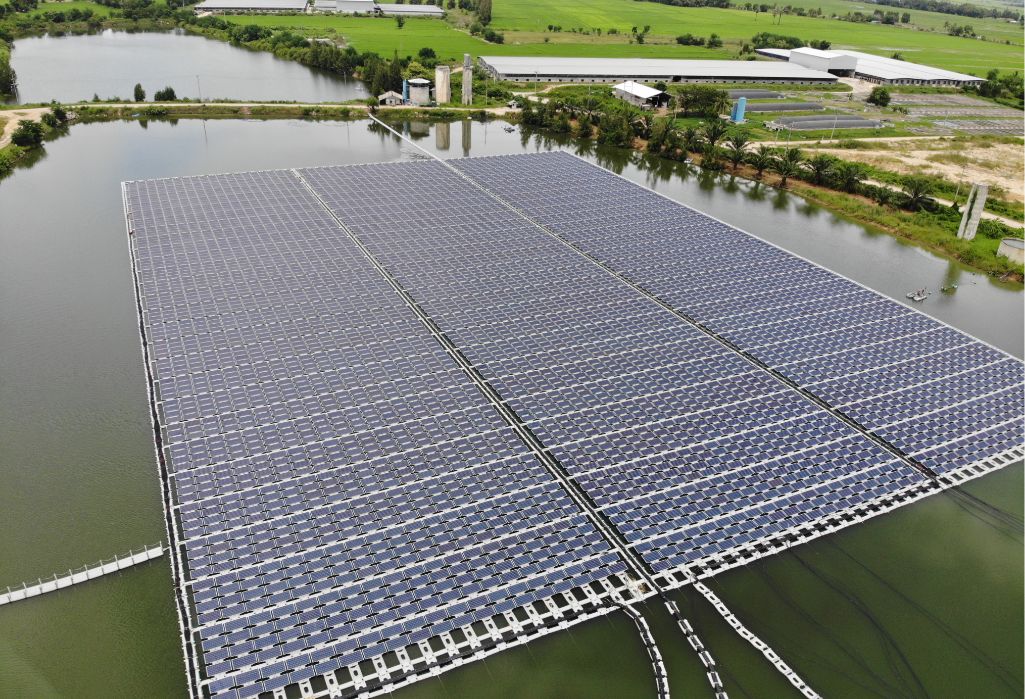 Product recognition
LABEL INTERNATIONAL EFFICIENT SOLUTION by Solar Impulse Foundation, 2020
Our Hydrelio® technology was granted the « International Efficient Solution » label by the Solar Impulse Foundation. It awarded it a durable and profitable solution.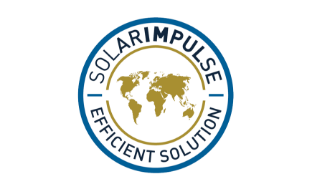 Our solutions per site characteristics