THE SYNERGY BETWEEN
THE SUNSHINE AND
THE POWER OF WATER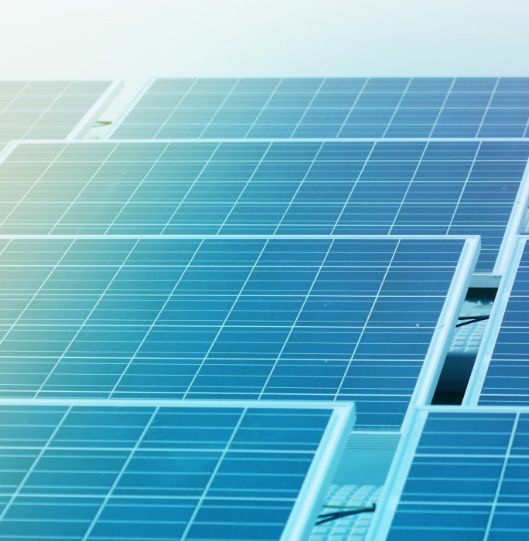 Floating solar,

ingenious and bold
Floating solar is qualified as the « 3rd pillar of solar industry », alongside with ground and rooftop PV.
Basically, water bodies are covered with PV modules thanks to a floating structure. Floating solar is the smart combination of floats and solar panels, the whole system being anchored at the bottom, to the banks or both.
Indeed, it aims to produce renewable energy where land is scarce, not to mention the complement energy generation by other energy facilities.
Floating solar plants can be used by companies, industries, public institutions or local authorities throughout the world. They meet on-site clean energy needs or inject electricity into the grid.
The benefits

of floatovoltaics
Floating solar is an answer to societal concerns and also creates opportunities
for renewable energy production.
Helps produce green energy
Solves land issues by preserving available land
Is compatible with various types and usages of ponds
01.
Produce clean energy, on the world scale
« The FPV market grew to 2 GW of globally installed capacity in 2020. DNV foresees a total of 7 to 11 GW to be installed by 2025
with a major increase from 2023 onwards. » PV Magazine.
Floating
solar potential
4 TW
as per the energy expert,
and assurance provider, DNV (2022)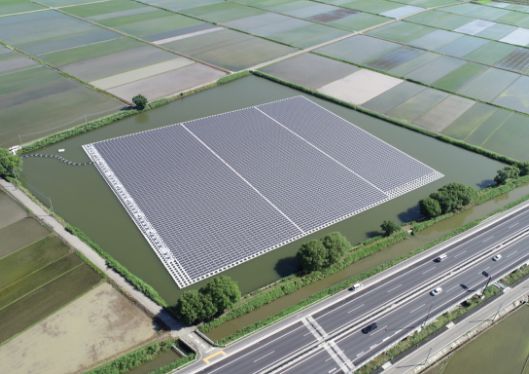 02.
Preserve land
Floating solar tackles land use conflicts related to agricultural lands, industrial areas as well as land required for housing as the world population keeps on growing.
03.
Bring adapted solutions to various types of ponds
Floating solar is compatible with ponds with ongoing economic activities. In a long run, it can also rehabilitate disused areas while generating profit.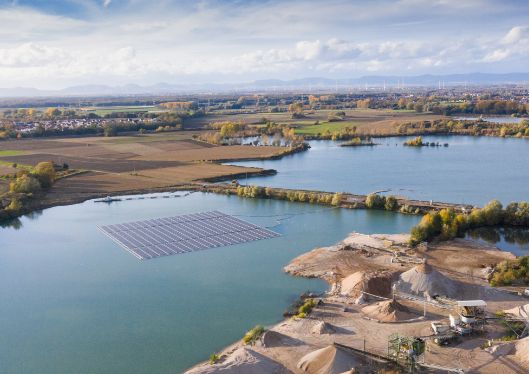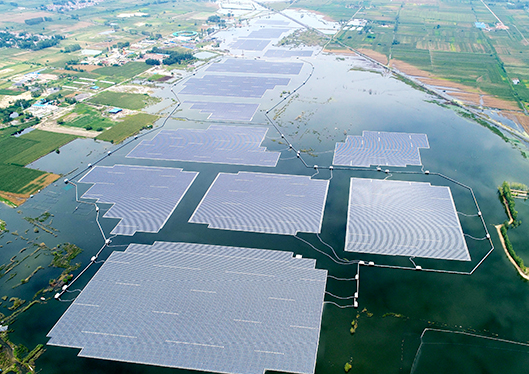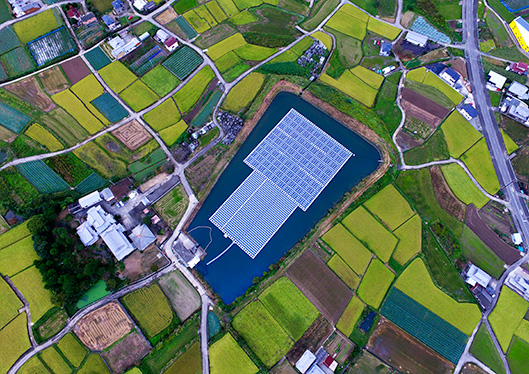 Isawa Ike, Japan | 675 kWp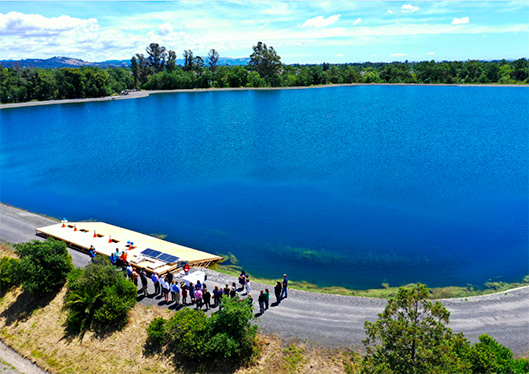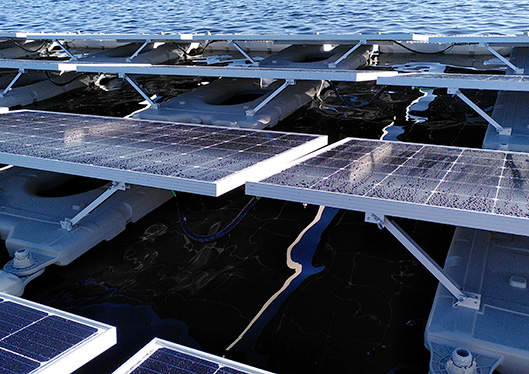 Floating solar various applications
We accompany you from A to Z
At Ciel & Terre, we have both field experience and the technological and human expertise
to install floating solar on multiple types of water bodies.
Board on our

floating PV plant 3D visit!
More information about the solutions we bring you!
Willing to know more about
our solutions?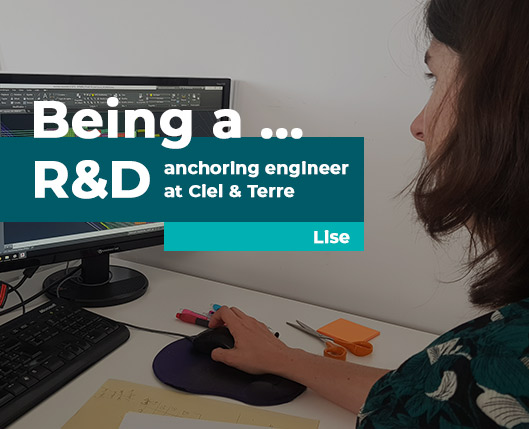 What made you want to join Ciel & Terre? When did you join? I've been in Ciel & Terre for 12 years now. At that time, I applied for a job of rooftop solar plant designer. I started the interview with Alexis Gaveau who was the technical director of C&T. ...
Découvrir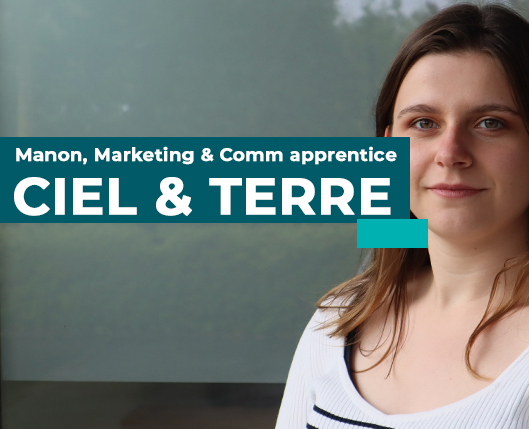 I'm currently doing a Master's degree in Marketing, Communication and Culture at IAE Lille. In parallel to my studies, I am a communication and marketing assistant at Ciel & Terre in apprenticeship.
Découvrir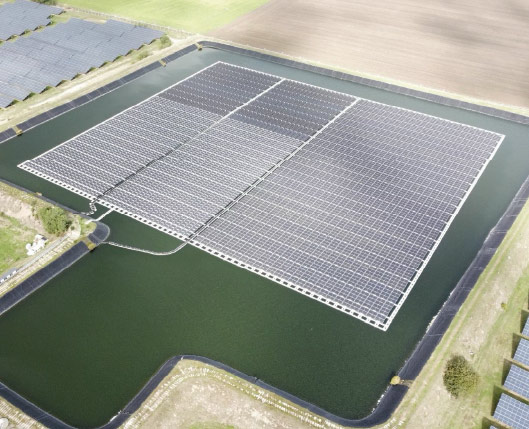 In 2022, the Solar WO Engineering decided to extend Salzwedel FPV plant to reach a total capacity of 2.5MWp, making it the second biggest FPV plant in Germany ever built in the country. In this article, we will present how this extension has been managed and we ...
Découvrir