THE SYNERGY BETWEEN
THE SUNSHINE AND
THE POWER OF WATER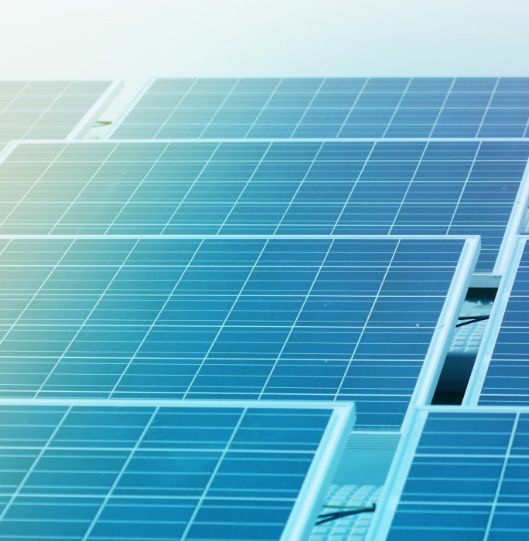 Floating solar,

ingenious and bold
Floating solar is qualified as the « 3rd pillar of solar industry », alongside with ground and rooftop PV.
Basically, water bodies are covered with PV modules thanks to a floating structure. Floating solar is the smart combination of floats and solar panels, the whole system being anchored at the bottom, to the banks or both.
Indeed, it aims to produce renewable energy where land is scarce, not to mention the complement energy generation by other energy facilities.
Floating solar plants can be used by companies, industries, public institutions or local authorities throughout the world. They meet on-site clean energy needs or inject electricity into the grid.
The benefits

of floatovoltaics
Floating solar is an answer to societal concerns and also creates opportunities
for renewable energy production.
Helps produce green energy
Solves land issues by preserving available land
Is compatible with various types and usages of ponds
01.
Produce clean energy, on the world scale
« The FPV market grew to 2 GW of globally installed capacity in 2020. DNV foresees a total of 7 to 11 GW to be installed by 2025
with a major increase from 2023 onwards. » PV Magazine.
Floating
solar potential
4 TW
as per the energy expert,
and assurance provider, DNV (2022)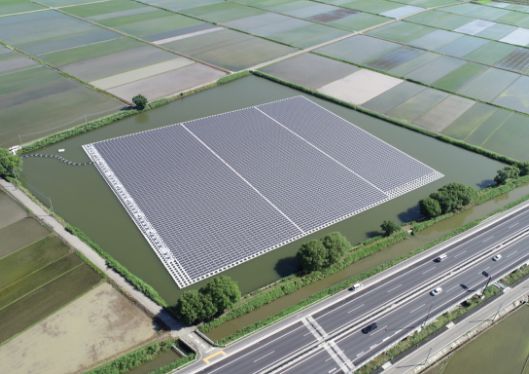 02.
Preserve land
Floating solar tackles land use conflicts related to agricultural lands, industrial areas as well as land required for housing as the world population keeps on growing.
03.
Bring adapted solutions to various types of ponds
Floating solar is compatible with ponds with ongoing economic activities. In a long run, it can also rehabilitate disused areas while generating profit.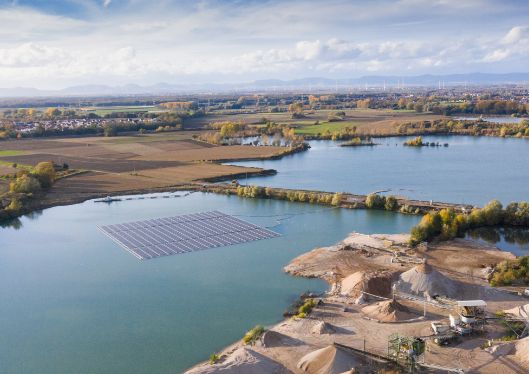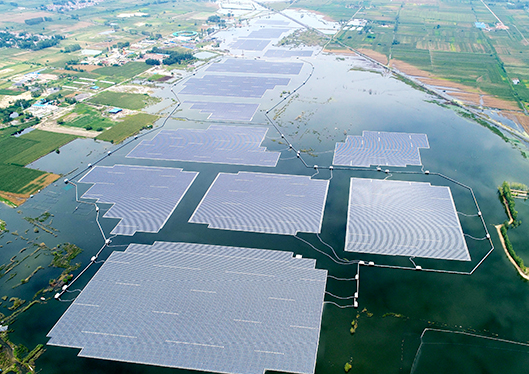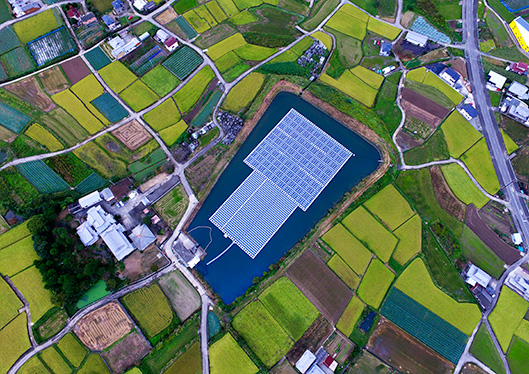 Isawa Ike, Japan | 675 kWp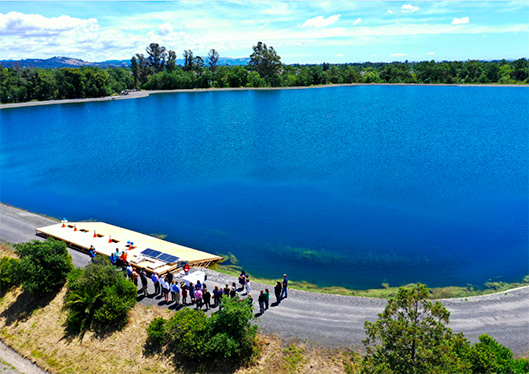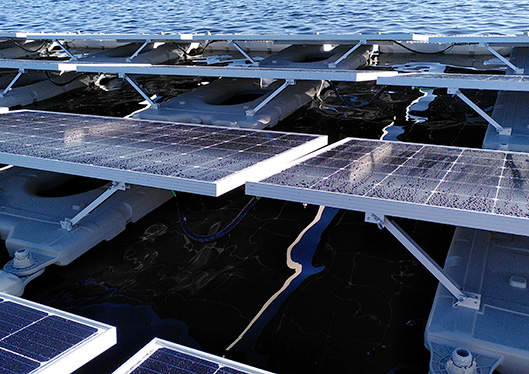 Floating solar various applications
We accompany you from A to Z
At Ciel & Terre, we have both field experience and the technological and human expertise
to install floating solar on multiple types of water bodies.
Board on our

floating PV plant 3D visit!
More information about the solutions we bring you!
Willing to know more about
our solutions?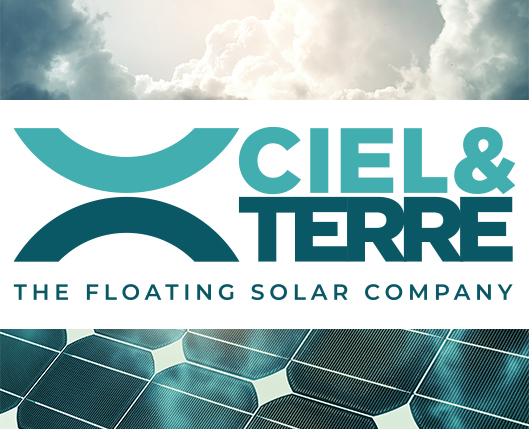 Ciel & Terre, the floating solar pioneer, releases today its new identity full of audacity, dynamism and precision. A graphical turning point through modernizing the logo and working on the colors as part of the growth of its activities. Since 2006, the French ...
Découvrir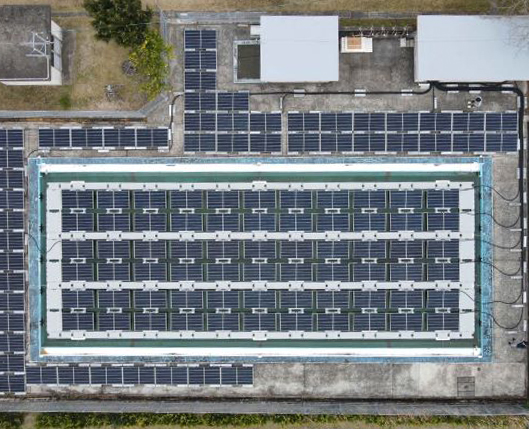 Japanese Elementary School Swimming Pool turned into solar energy! Considering global warming, cities and governments seek for renewable energy solutions. They enable to reduce their green gas emissions while answering the increase of electrical needs. Floating ...
Découvrir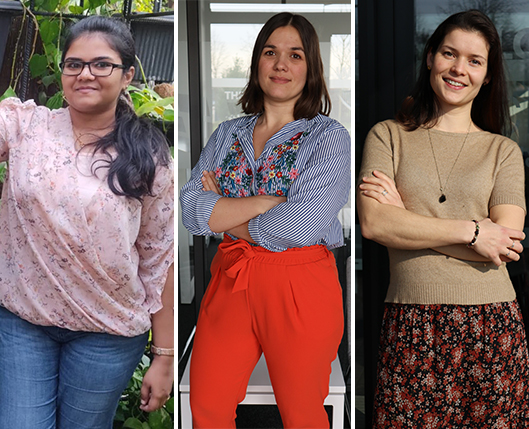 At the occasion of World day for Women's rights 2022, Sindhuja, Chloe and Daphnee, 3 of Ciel & Terre's women have answered a few questions. Discover their portraits below!Sindhuja IndiaChloé FranceDaphnée FranceCan you explain your background?Sindhuja I come ...
Découvrir