CIEL & TERRE QUALITY,
A COMBINATION OF EXPERTISE AND PROCESS
The quality of a project depends on the quality of the product and the skills of those who design, produce and install it.
At Ciel & Terre, quality is paramount. This quality conditions the success of your floating solar projects, so that they are reliable, durable and therefore profitable. Ciel & Terre quality is central to every stage of our work:
+100 engineers
at the service of your FPV projects
+290 projects
worldwide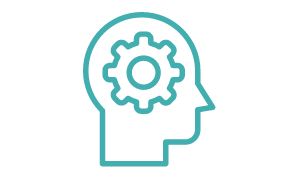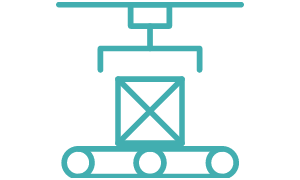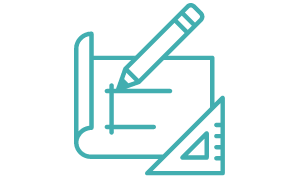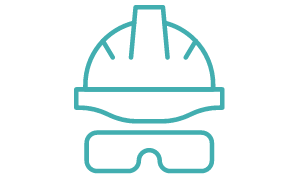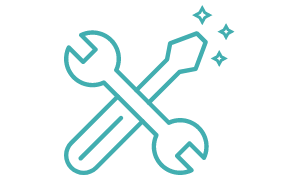 We guarantee you Ciel & Terre quality at every step


Well-designed and optimised floating solar technology
During the development process of our technologies, we integrate our different teams, market evolutions (notably the growth of solar panel sizes) and we use your feedback to make relevant improvements.
Our tests for reliable, high-performance technologies
We test our solutions in our laboratory and at full-scale test sites in Europe and Asia.
VISIT OUR RESEARCH
AND DEVELOPMENT LABORATORY
Using bespoke test benches, our teams analyse and improve the performance of our solutions and respond quickly to changing market needs. These lab tests are supplemented by tests on our test sites, to correlate them with onfield reality.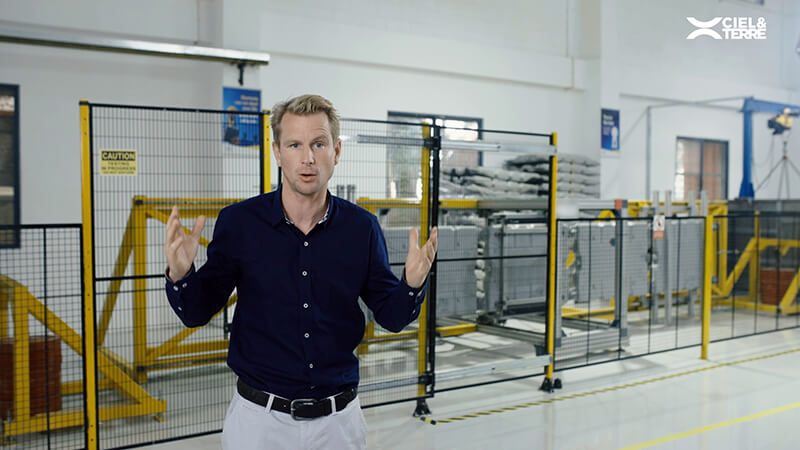 Reliable, tested and proven floating solar solutions
We work with a solid network of partners and technical organisations to create safe, sustainable solutions.
Each of the factories we work with undergoes a detailed audit of its quality processes. Our manufacturing lines meet our quality standards, and we control production locally.
We benefit from an extensive return on experience as we launched of our first floating system in 2011. Since then, we have been continually improving our solutions, with industrial considerations in mind right from the design stage.
Carefully selected, durable materials
We select our suppliers with great care, and we qualify the raw materials.

Our material selection process includes systematic testing of several samples before they are used in production.Our floats are made from high-grade HDPE.Our metal parts are tested and chosen to limit corrosion
Since we started out, the materials we use have changed very little, which is a guarantee of their reliability.

We have developed an ideal composition for our floats with a high masterbatch content, ensuring long-lasting floating solar solutions.
We have also drawn up a Quality Assurance Plan (QAP), followed by all our suppliers to guarantee the reliability of our products.
Floating platform and anchoring designs are indivisible for a reliable solar power plant.
With over 12 years of experience in floating solar power, we benefit from a return on experience of more than 820 floating solar power projects. Thanks to this accumulated knowledge and know-how, we have developed design rules that guarantee the quality of our designs, so that we can draw up safe and therefore bankable power plants.
A reliable, high-performance floating solar platform requires a well-anchored power plant.
Our calculation and anchoring design methodology complies with the applicable rules and regulations Bureau Veritas NR 493 – Classification of mooring systems for permanent and mobile offshore units.
How to

ensure the long-term reliability of
a floating solar plant

at the project design stage ?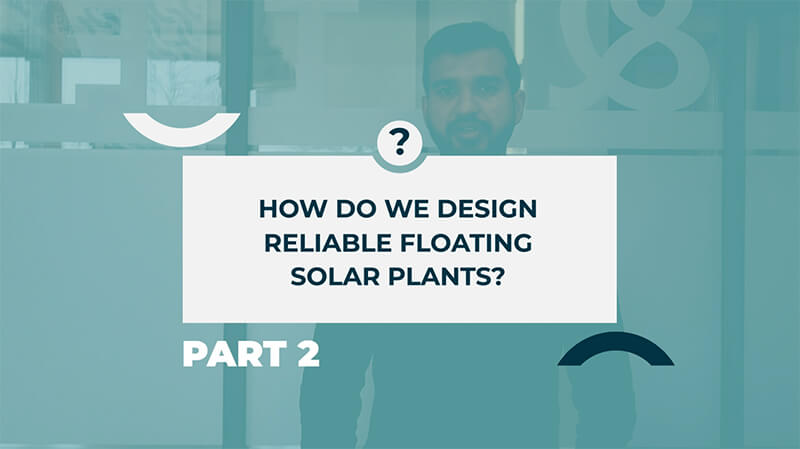 « The preliminary process, including all the site data, help us design a reliable floating PV plant.  »
During the construction of your floating solar project, the construction manager dedicated to your project will use his expertise to ensure that your worksite runs smoothly:
He or she will manage construction on site and monitor the construction teams from start to finish.
He or she will check that the plant complies with regulations and issue an "as-built" certificate before commissioning.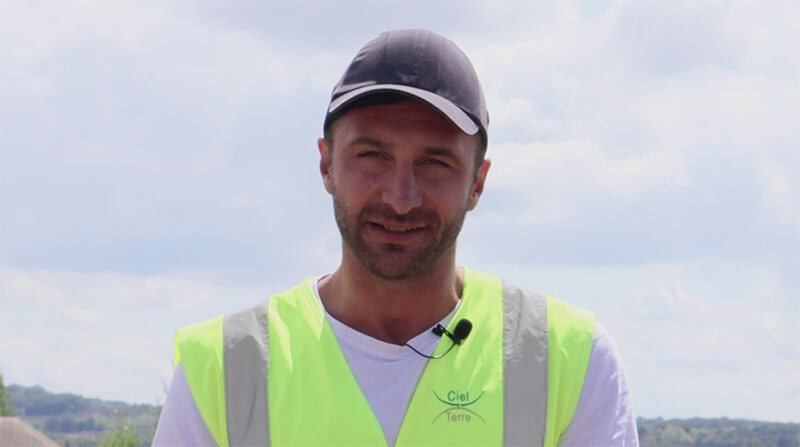 Antonin,
Construction manager EMEA
We prepare the work onsite, anticipate problems and follow the smooth running of the construction.
Your floating solar plant will last long, because we know our solutions inside out. We can provide you with :
A dedicated team to meet the specific needs of your project.
Precise, high-quality equipment
A network of partners approved by our teams to support us in specific maintenance operations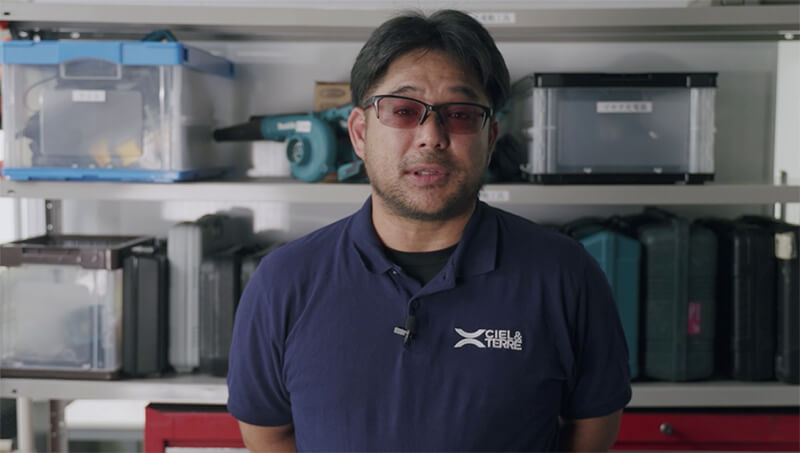 Hiroyuki,
O&M manager Japan
We take care of the floating solar projects, making sure they are 100% running and operational. We carry out repairs where and when they are needed. […] We manage the action plan and find the best and long-lasting solution to ensure the reliability of the floating solar plant.
We support you from A to Z
At Ciel & Terre, we combine field experience with technological and human expertise to install floating solar power plants on a wide range of water bodies.