At Ciel & Terre our aim is to make solar power accessible to as many EPC's, IPP's and developers as possible. For this reason, we work hard to make our products and anchoring solutions compliant to your needs and responsive to the market standards. Our work process, among other attributes, takes into account the type of basin, the type of soil and of course climate specificities. Thanks to our expertise and experience our tech sales can rapidly submit such designs that will accurately correspond to all those particularities.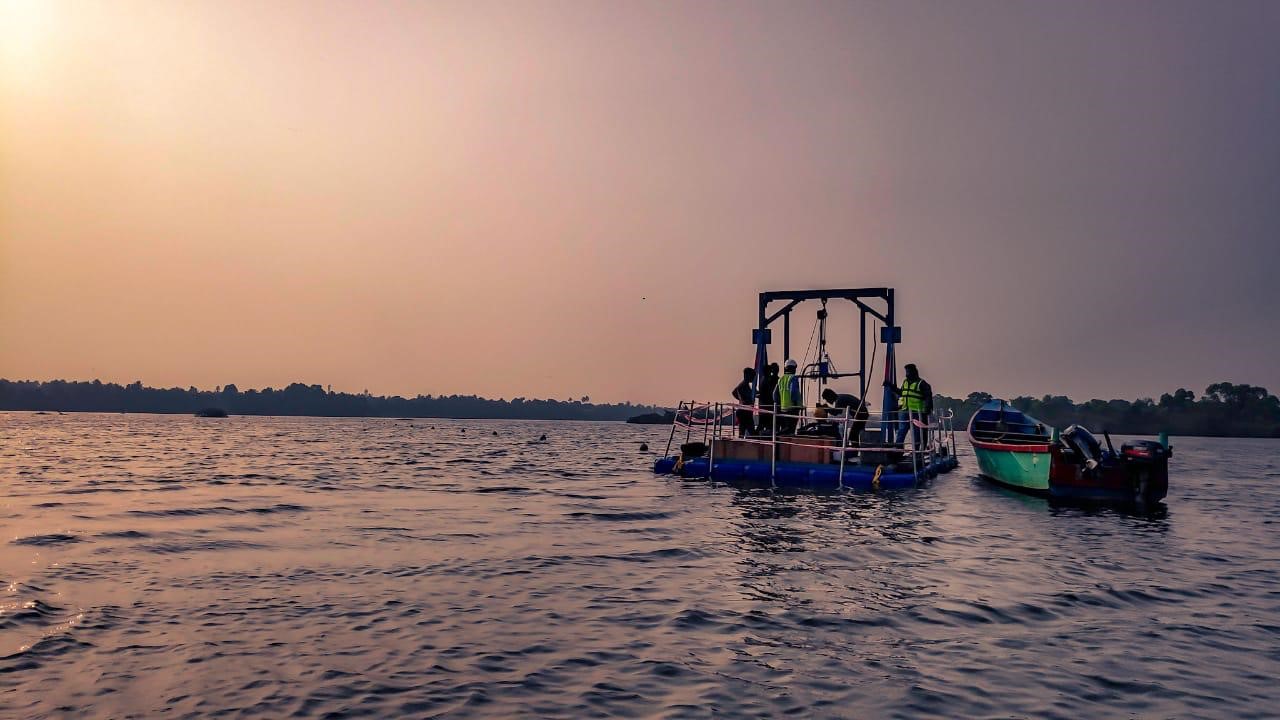 Considering type of basin
Over the years, we have learned to understand the uniqueness of every project. Whether it be legal, administrative, or personal demands, we have an acute vision and a smart ability to shape our solutions to your activity.
We work according to two anchoring methods: bank anchoring and bottom anchoring, depending on the site's specificities. No matter which method is chosen, the ratio between the floating solar island and the basin's size is what prevails. Bank anchoring offers a cost effective and precise option. It is especially recommended if your basin is deep or the soil uneven.
This method preserves the natural habitat and scenery. It is particularly convenient where the reservoir is shallow, and the soil is flat. Indeed, the deeper the bottom, the harder it is to be precise when installing deadweights.
On some installations, we also combine bottom and bank anchoring. Such a method is called "hybrid anchoring". It is especially appropriate when the size of the reservoir is quite large compared to the size of the solar island. In such cases we install the FPV plant near the bank, and anchor it both to the bottom and the bank.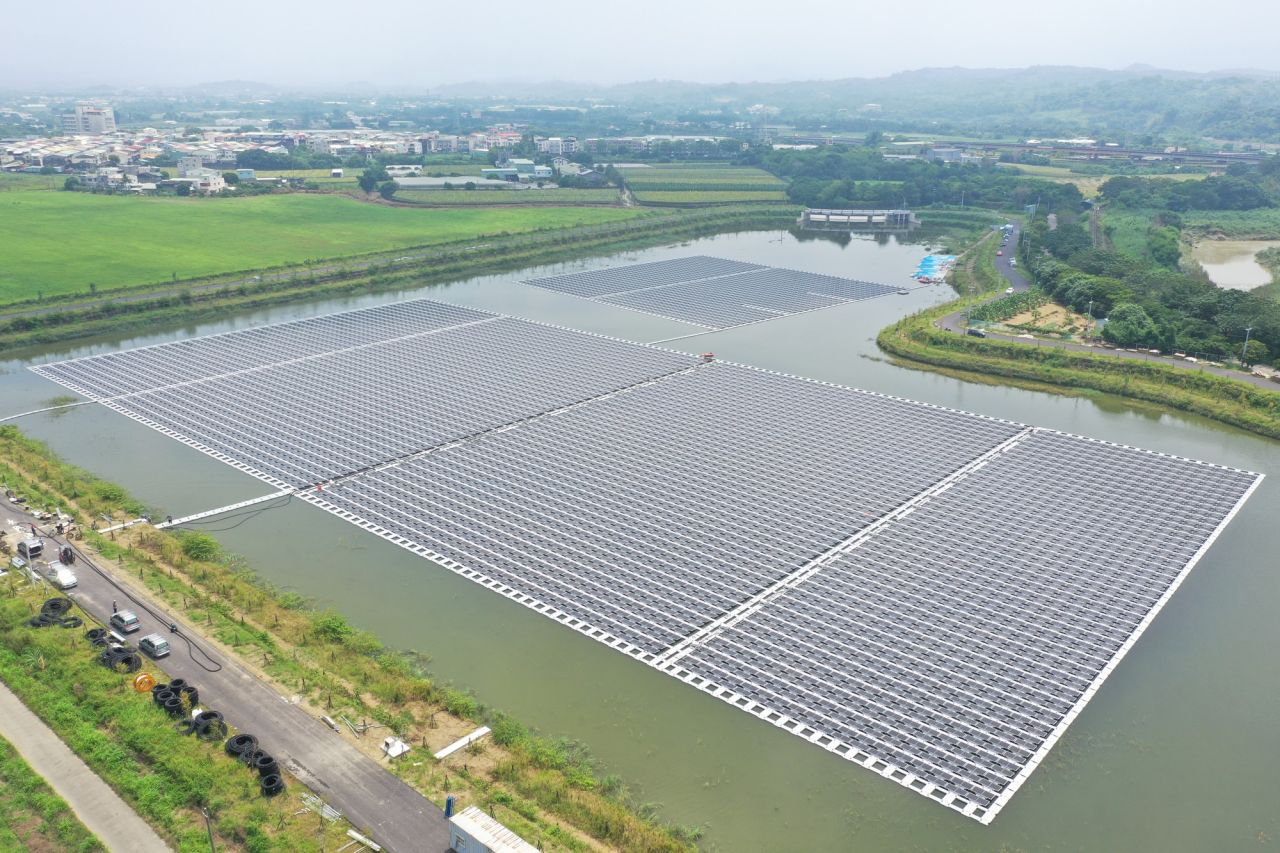 Considering type of soil
Understanding the type of soil is essential to conduct anchoring estimations and work with the adapted technics. Whether the soil is firm, soft, natural, or human-made it will automatically have an impact on the type of anchoring used. Within the two methods stated above, we developed different technics to carry out our anchoring designs.
For example, when the soil is soft, we choose percussive techniques rather than deadweights. On the other hand, when the soil is clayey, we will focus on propeller technics to secure a safe and durable anchoring. When considering using deadweights, we will make sure the risk of friction is minimal as it may, over the time, have an impact on the stability of the FPV island.
When starting a project, and before initiating any calculations regarding anchoring constructions, we gather as much information as possible on the reservoir. It includes soil's characteristics. Geotechnical studies allow us to avoid inaccurate preliminary designs. They also grant a precise project progression. When possible, we work with third party companies that will conduct trials on the soil. Such trials help our anchoring designers by providing more data and therefore help them deliver rigorous projections.
Over the 10+ years working in the floating solar industry, we had to come up with innovative solutions to deploy ever further and wider floating solar farms. The challenges Ciel & Terre successfully overcame pushed us to come up with always more innovative and adapted technologies and technics. For example, on the Alto Rabagao installation, we were faced with two unprecedented factors: an important depth, 80m deep, and very important water variation levels: over 30m per day. The main difficulty was to remain precise when calculating the anchors position and of course while installing them. To answer these circumstances, we developed the Ancrelight, our anchor diving floating platform. That tool allowed us to review our capabilities on future projects and broaden our scope of action to new locations and water reservoirs.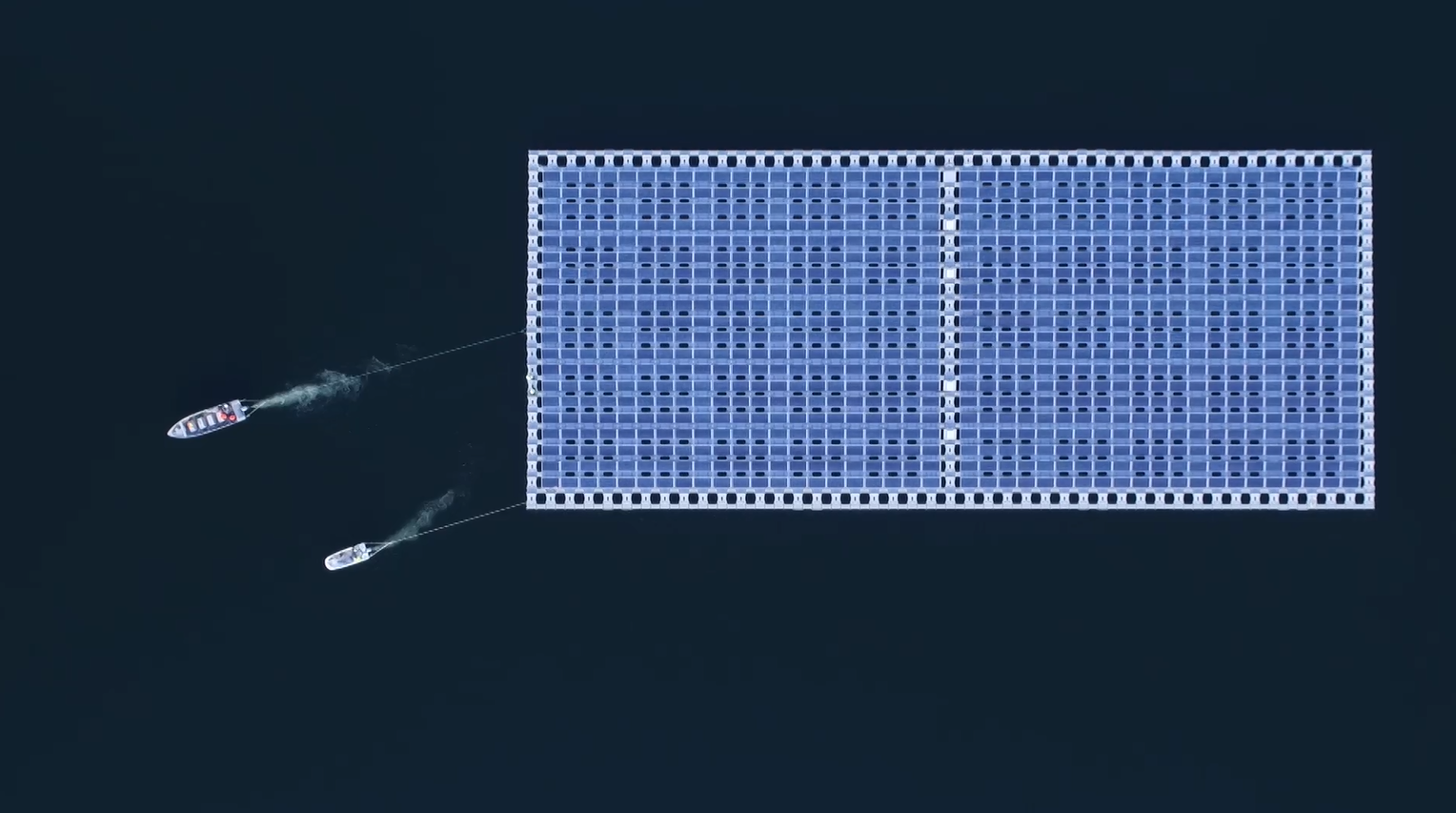 Considering climate constraints
Climate conditions are also key to define anchoring design. They are indeed most likely to impact the stability of the solar island. As mentioned above, water level variations are one climate constraints we need to be attentive to when designing anchoring solutions. However, and undoubtedly, they are not the only focus point related to climate. Indeed, many aspects are to be considered, especially if contemplating the idea of establishing FPV arrays further away from the shore. As it is the case with Changbin stated below.
When conceiving this floating solar island, installed near shore, a new aspect we had to take into account was climate change. Indeed, our clients increasingly keep in mind this factor. As a result, Ciel & Terre is anticipating the probable impacts it will have on its floating solar installations in the next decades. This implies that our anchoring designers must consider the possible transformations regarding each aspect that will be impacted by climate for the totality of the platform's duration.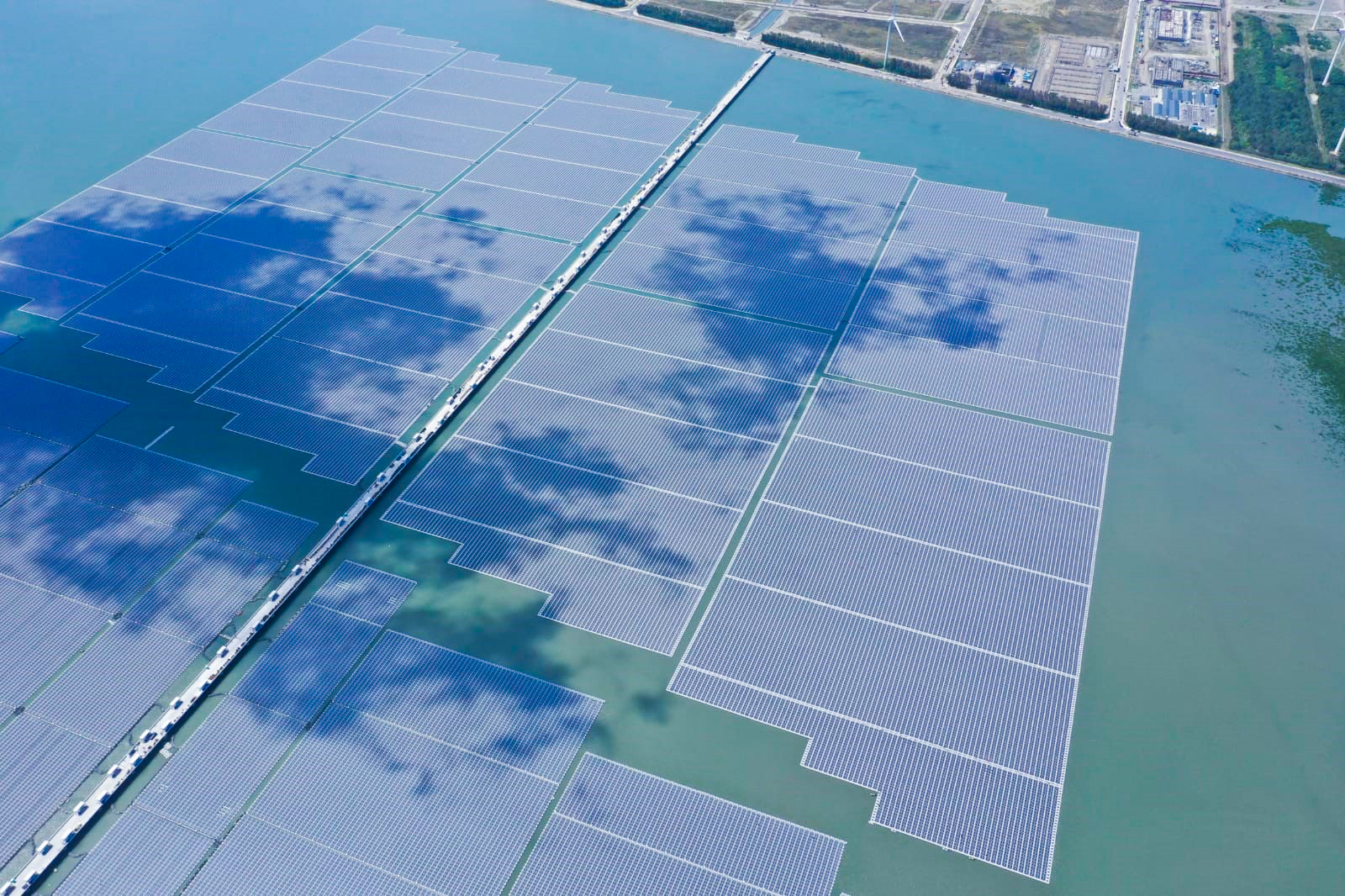 As new possibilities, such as installing FPV plants further away from shores, are offered to the floating solar industry, the technologies we use must be thought accordingly. Our teams constantly rethink and adapt anchoring solutions to grant our clients with the most suited answers.
Our unique and extensive expertise permits us to think outside the box. Not only to come up with convenient results for your current projects, but also to anticipate and predict future events. We intend to ensure that ongoing designs will last for as long as we cover the care and support of the installations.
In order for the floating solar market to keep thriving, it is important to define anchoring standards. Anchoring design is a fundamental part in the construction of FPV plants. Such an essential aspect has to be regulated, not only for the safety of the installations, but also for the deployments of floating solar farms, in relation to their locations and sizes.
Par Caroline, marketing & Lise, engineer