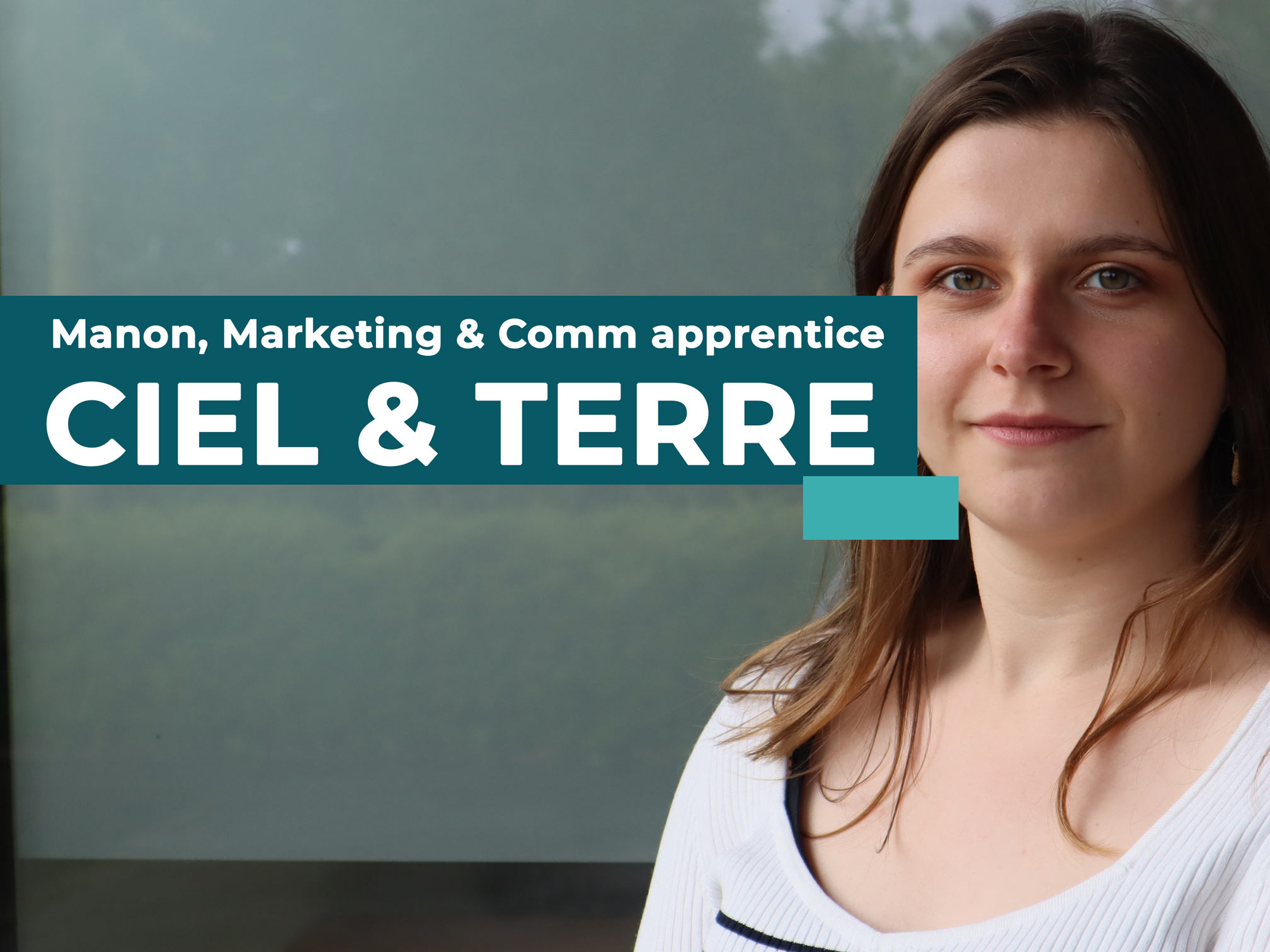 Can you introduce yourself?
My name is Manon, I'm 21 years old and I'm currently doing a Master's degree in Marketing, Communication and Culture at IAE Lille. In parallel to my studies, I am a communication and marketing assistant at Ciel & Terre. Outside of work I am a great fan of Japanese culture but also of animation movies!
Why did you apply to Ciel & Terre? Why an apprenticeship?

When I looked for my apprenticeship contract, my ambition was to be able to learn and grow up in a company that I believed in. That's why when I discovered the Ciel & Terre project and the company's values, I immediately signed up and applied! Ciel & Terre is an international company where every day we are in contact with worldwide professionals, the enrichment is multiple in every respect, especially for aspiring professionals.
The sandwich course is the perfect mix of theoretical learning and practical experience in the field. Choosing an apprenticeship means learning faster and giving more meaning to your studies. It is also so rewarding to contribute to the development of a growing company!
What are your missions within the company?

My missions are very varied, I have the chance to live many aspects of marketing and communication.
I am in charge of several internal communication missions such as the promotion of the company's values or the organisation of events for the employees.
I produce content for the website, blog articles and I also do company's emailing. I prepare content for the social networks too.  And this list is far from being exhaustive!
Tell us about a moment you have lived in Ciel & Terre
I don't have one particular highlight that comes to mind, but I must say that what stands out for me at Ciel & Terre is the cohesion between the employees. I don't know a single colleague who is not benevolent and pedagogue with the trainees. Ciel & Terre is among the companies that has truly confidence in youth and its innovation spirit, and it is heart-warming!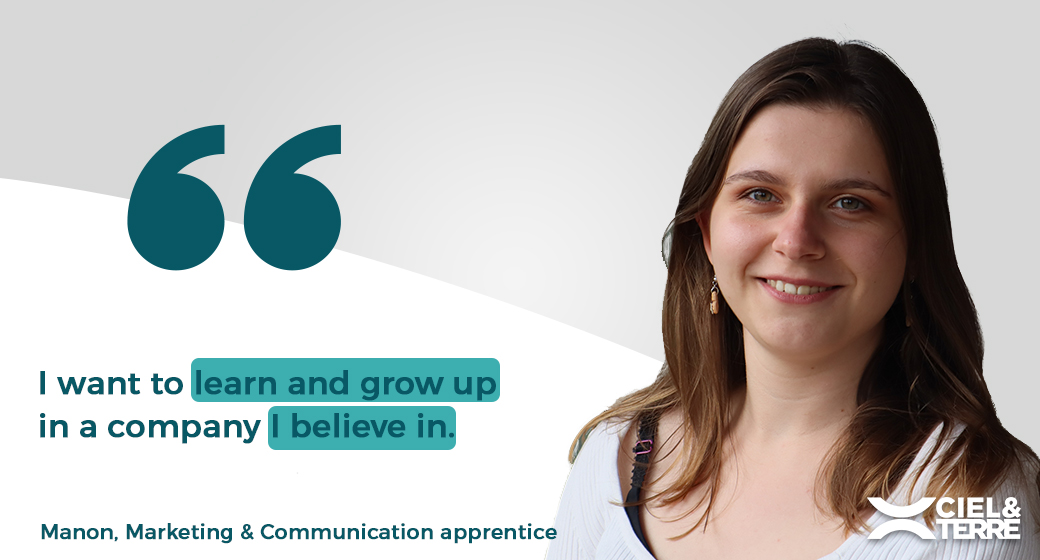 What advice would you give to students or to-become apprentices?

The best advice I can give to all future interns and trainees is this: never hesitate to ask questions and be source of proposal. Successes come with experience and that also includes mistakes!
Interested in joining the Ciel & Terre teams? Apply here.
Follow us on LinkedIn to stay aware of our news :