Be part of a human and
solar adventure that's
building the future… and your careers!
Let's start building our future together!
At Ciel & Terre, we are always looking for talented people to join our innovative, multicultural team of trailblazers. We are willing to give new perspectives to careers.
Are you open-minded, self-reliant, and flexible ? Do you have a keen interest in both renewable energies and sustainable development? Would you like to make an active contribution in a high-potential industry?
Let's work together to develop the renewables of the future, on a large scale, all over the world, starting right now.

8 offices
In every part of the world. We are motivated by a spirit of international and collective adventure.

200 employees
Joining Ciel & Terre means being part of a multicultural company that puts the well-being of its employees first.

12 years
Imagining and developing the solar solutions of the future with passion, commitment, and excitement.
We are cultivating our
pioneering spirit.
First of all, we have the courage to take on the challenge. But most importantly, we have the audacity to go where nobody has gone before, creating innovative solutions for the benefit of humanity.
We also strive constantly to expand our knowledge. Indeed, we learn from our experience to devise simple solutions that work effectively, with the flexibility to adapt to all kinds of situations.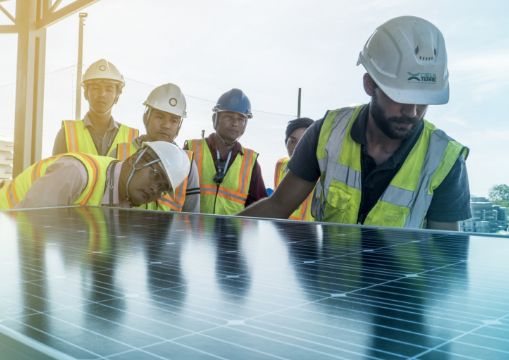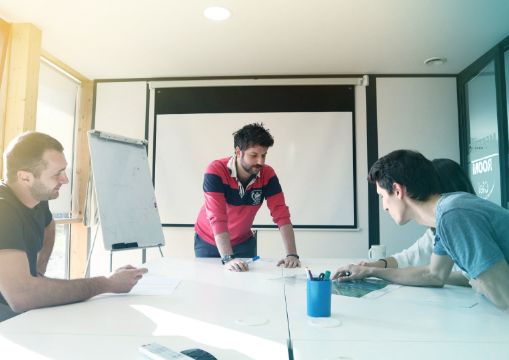 The energy transition is
core to our ambitions
We invent and innovate for the energy transition and the urgent need to protect biodiversity, with passion, drive, and determination. That is why, we believe it is absolutely vital to better understand and reduce the impact of our products, of our activities on the environment, societies, and communities.
Learn more about our products and services.

Join our team!
Construction
We are looking for a Construction Project Manager (M/W) for our floating solar activities in France and Europe.
CORPORATE
Your role will be to find financing to develop projects and raise funds to finance the Group's growth.
CORPORATE
As an Accounting Manager, you will support the Corporate team in the management of accounting and human resources. And you will ensure the good maintenance of the infrastructure.
R&D
Develop solutions & products from concept/idea to industrialized technology for Hydrelio.
No vacancy to match your profile?
Go ahead and send us your CV.
We are always interested in new people, with new skills and new careers goals.

"Positive thinking is the way to success." When Ciel & Terre launched its floating solar technology, it started from scratch with no previous experience to build on. But, we didn't let that stand in the way of success! The Ciel & Terre philosophy is to think positively. But above all, to put everything we have into delivering for our clients.
Saori
Sales Manager, Japan

The major driving factor for me at work is the creative and innovative environment within the R&D team. Every day there will be new challenges, opportunities to learn something new. At Ciel & Terre we find a creative environment to come up with any ideas and freedom to work on such innovative and challenging topics. I believe that this environment, culture, and freedom will bring the best out of me and that motivates and drives me at Ciel & Terre.
Sandip
R&D Engineer

According to me, Ciel & Terre aims to propose the best solutions according to the customers' needs and with regards to environment, thanks to continuous innovation and product development. Ciel & Terre also inspires a strong team spirit whatever the locations around the world is.
Dane
R&D Engineer, France
Interested in learning more about careers at Ciel & Terre?
Meet our team and find out what they do, in our series of interviews.
Visit our Youtube channel to dive into our company spirit.