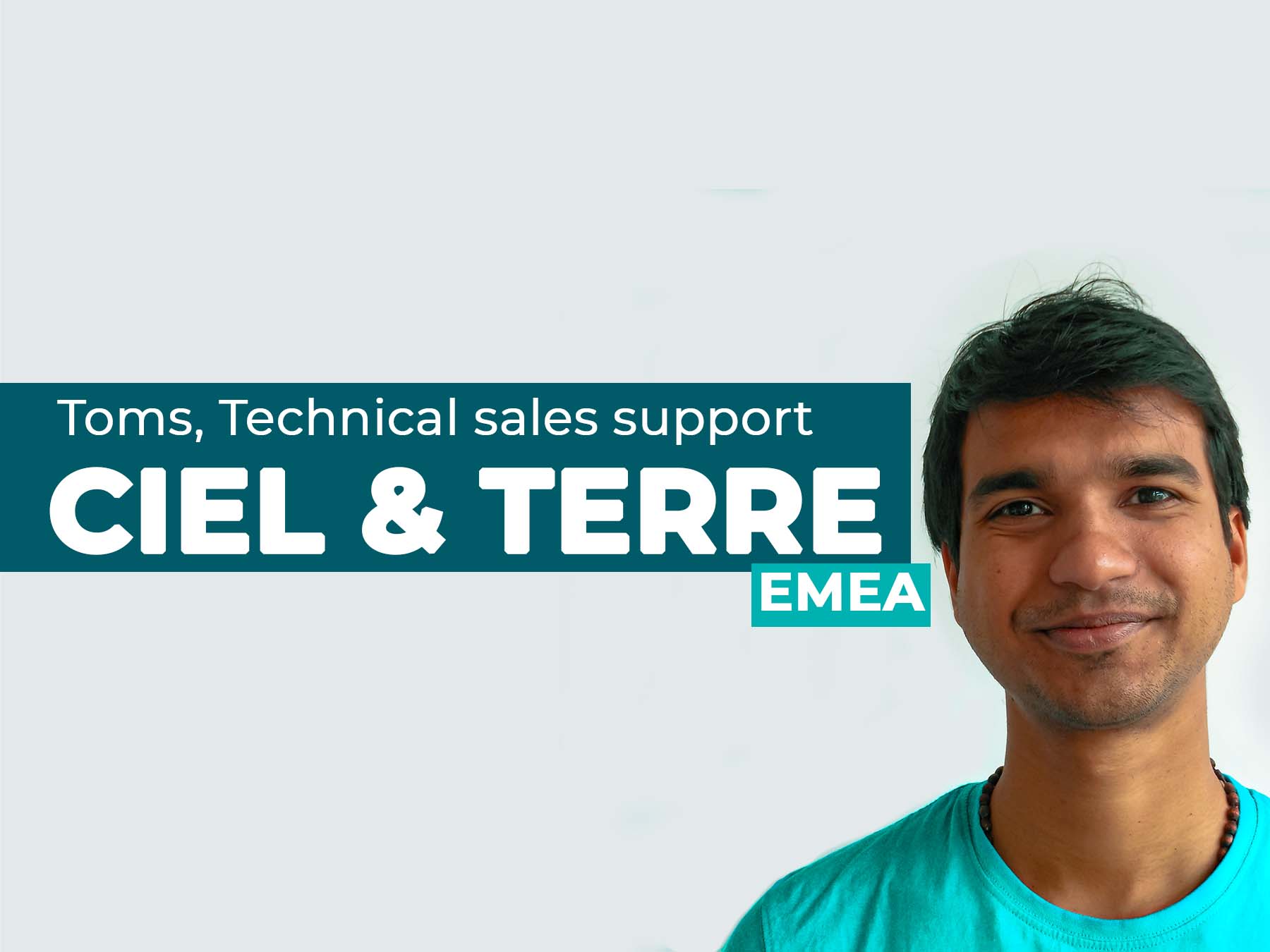 Who is Toms, part of our Technical Sales Support Team at Ciel & Terre?
Sales Support Manager for the EMEA region
Interest: Contribute to sustainable development for a better tomorrow.
Motivation: Working with a young and dynamic team who shares the same interest towards clean energy.
1 – WHAT MADE YOU WANT TO JOIN CIEL & TERRE?
I have always wanted to give my energy and time to the domain of renewable energy. All my knowledge and skills gathered during my studies were aimed at this. Ciel & Terre, with its new and innovative technology, and I share this common interest and that's how I knew I wanted to work here.
2 – WHEN AND WHERE DID YOU FIRST JOIN?
I joined Ciel & Terre at Lille headquarters on the 10th of April 2017. I can't believe it has been almost 4 years now since I'm with the Ciel & Terre Family… Time is flying so fast when you do what you love!
3 – WHAT WAS YOUR JOB WHEN YOU ENTERED THE COMPANY? IS IT STILL THE SAME TODAY?
I joined the company as a Project Engineer and over the tenure, was promoted to Project Manager and then to Chief Technical Officer for Ciel & Terre India. All these roles were the steppingstones for me to gain my current responsibility as the Sales Support Manager of the EMEA region.
4 – WHAT DECIDED YOU TO CHANGE OFFICE/COUNTRY?
I was curious to explore how the different markets work and collect all their good practices. EMEA is particularly interesting as it's just starting with large-scale projects with very diverse site conditions. My past experiences in India where floating solar is now pretty developed allow me to support this blooming market.
5 – HOW WOULD YOU DESCRIBE THIS EXPERIENCE?
Even though it is a big shift in terms of country, language, and culture, all went smoothly with the help of my new team. My colleagues were all so welcoming that I felt immediately at ease and a part of the team. This gave me a good cushioning to cope up with the new environment and to engage in my new responsibilities.
I was also introduced to new aspects and regions of the world. Each market is different and the challenges we face to adapt our solutions accordingly, fascinate me. My role lets me interact with the clients directly to understand their perspectives and visions on the project. I am proud that with our knowledge, we are helping our clients to select the appropriate solutions for their developing market.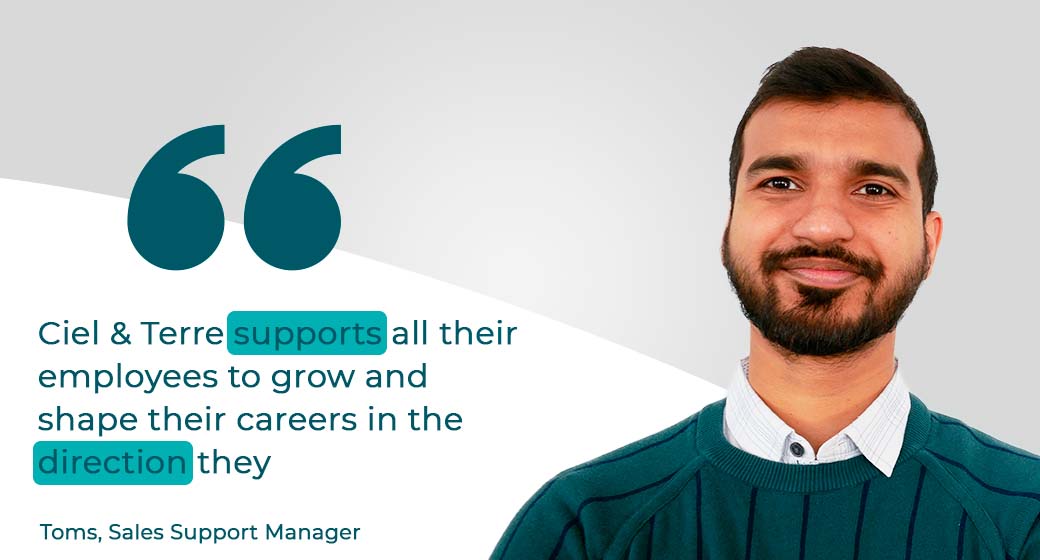 6 – HOW DO YOU MANAGE THIS INTERNATIONAL MOBILITY WITHIN THE COMPANY?
It is always challenging to move out of your comfort zone, but this will help to mould a better person out of you. It can be difficult if you are shifting to a country where the language and culture are entirely different than the one you were used to. But I was lucky that I was working for Ciel & Terre when I made this shift because they did everything to make the transition smoother for me. If you are in a company who values its employees, then you will have fewer hurdles.
WHAT WOULD YOU WANT TO SAY TO SOMEONE WHO WOULD LIKE TO APPLY FOR AN INTERNSHIP AT CIEL & TERRE?
I think that the most important thing is to feel free to come up with your ideas, to show what you think and what you can bring to the company. New points of view, fresh ideas, authentic and creative people are always welcomed to Ciel & Terre. If you have a particular interest for green energies, for innovative solutions and if you are sensible to climate change, you must apply! Believe in yourself and in the industry potential is a key of success.
Interested in joining the Ciel & Terre teams? Apply here.
Follow us on LinkedIn to stay aware of our news :