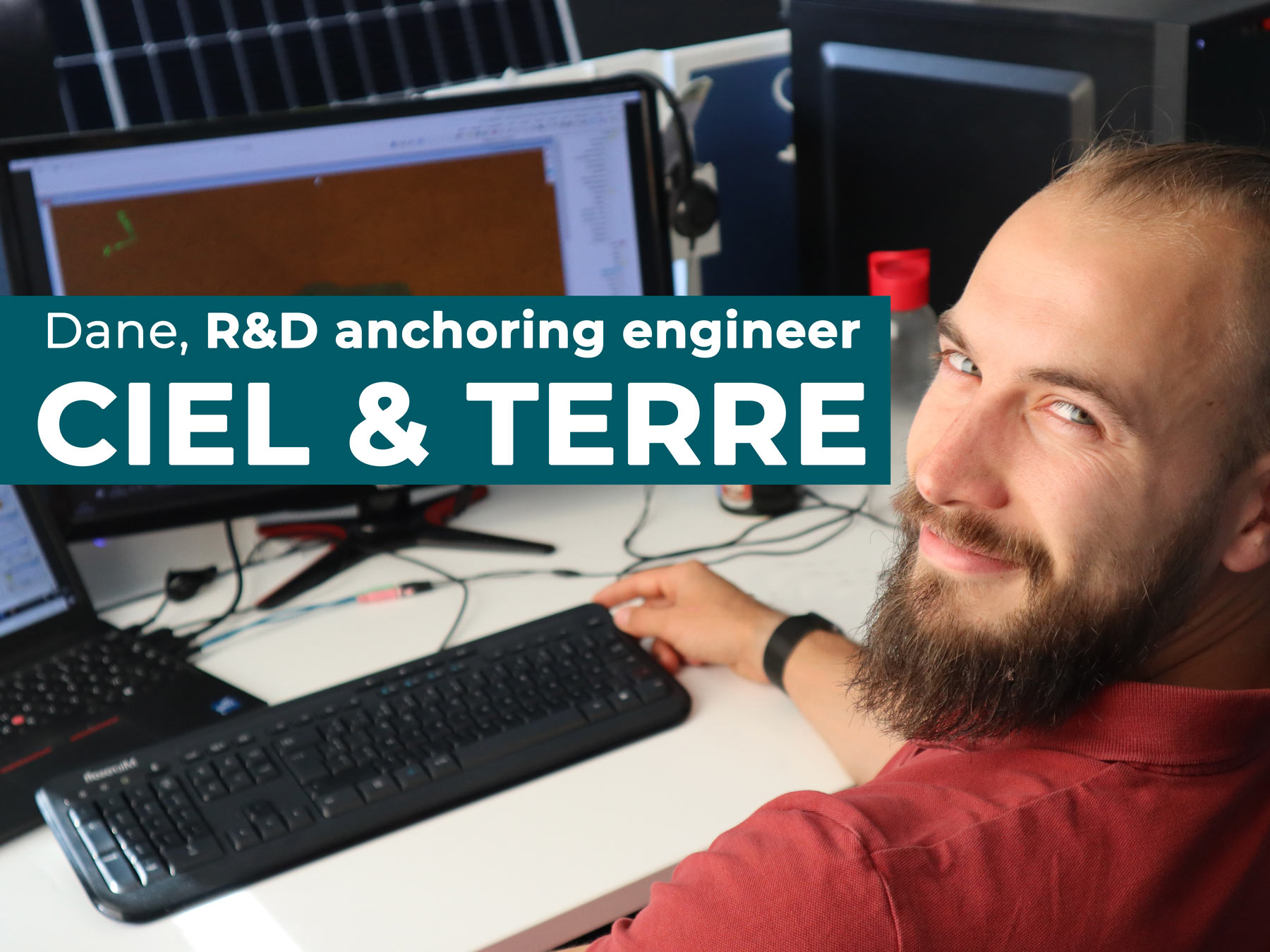 What made you want to join Ciel & Terre as anchoring engineer?
After 3 years as a product engineer in the automotive industry, I was looking for an opportunity which would be more gratifying personally, to work on products that would make earth future better, such as renewable energy.
What is your role within Ciel & Terre?
I work in the Anchoring department as an R&D engineer to consolidate and develop new solutions for the FPV mooring systems to make them safer during all their service lifetime. In addition, I am also in charge of testing these solutions on our real scale test site, up to their validation and introduction onto the market.
Can you describe your typical day as anchoring engineer?
Actually, the days can be really different from one to the others. There are days at the office when I plan face to face meetings and which enable quick chats with colleagues. Simultaneously, we also have the opportunity to teleworking from home, which was mostly introduced during the first lockdown in France. On these days there can be meetings with colleagues from every subsidiary as well as with the local office. Then, there are also days on test site. And time to time, suppliers' or project sites visits.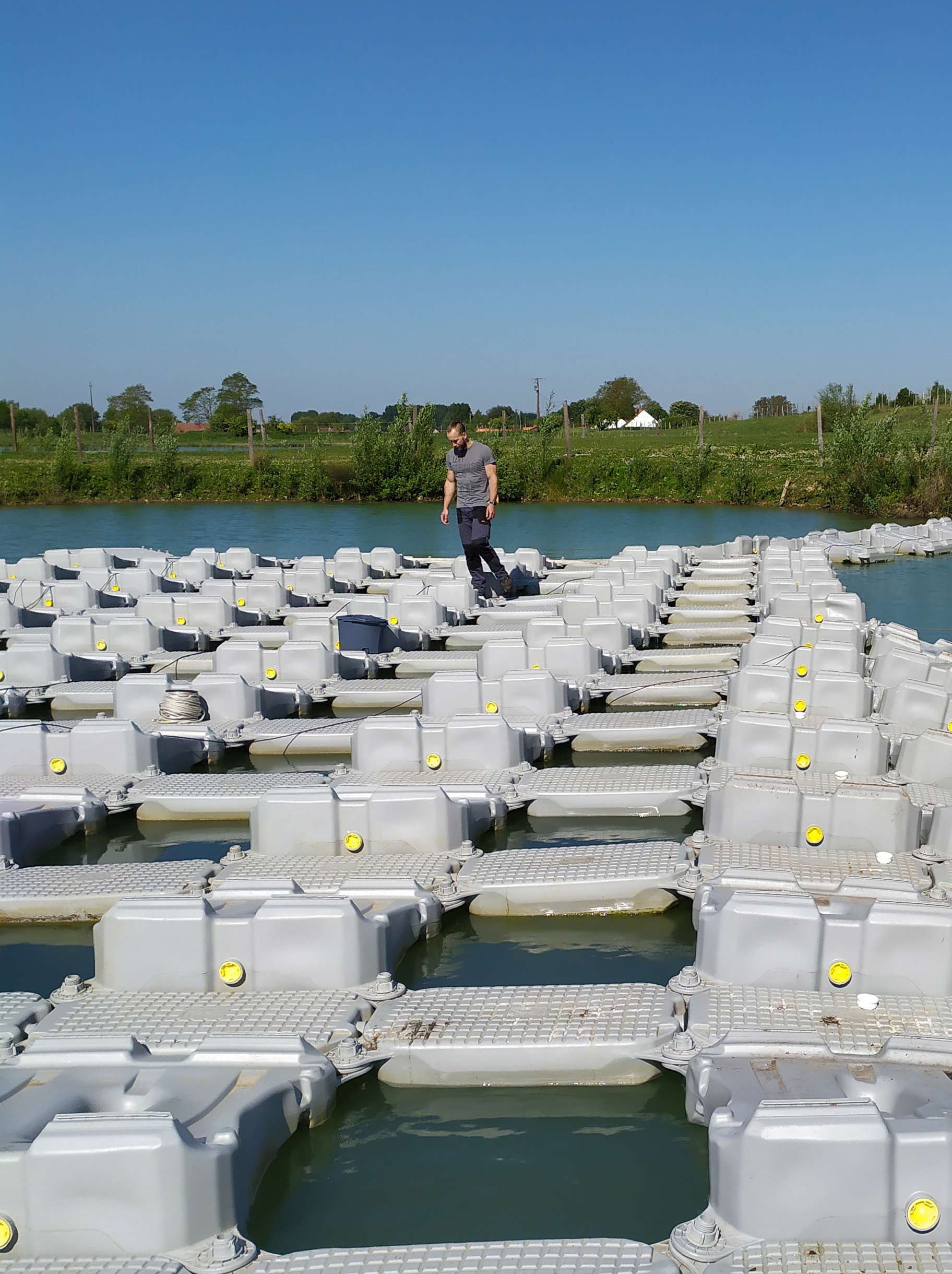 What drives you at work? What do you particularly appreciate in your job as engineer?
What I appreciate the most and is key for me at work are my colleagues, working in a good atmosphere is really important for the wellness. Then I'm proud of proposing solutions making the floating PV plants we supply to customers highly reliable.
What do you consider your biggest achievement since you joined the company?
I think the biggest one is when we had to support a client who faced a crunch following a harsh weather event. We went on the test site even more frequently. I'm pround to say that we have done everything possible to release design rules quickly for the rework plan to consolidate mooring systems of some projects, which might be challenged with similar conditions.
According to you, what are Ciel & Terre's spirit and most important values?
Ciel & Terre aims to propose the best solutions according to the customers' needs and with regards to environment, thanks to continuous innovation and product development. The company looks also for a strong team spirit through all locations around the world.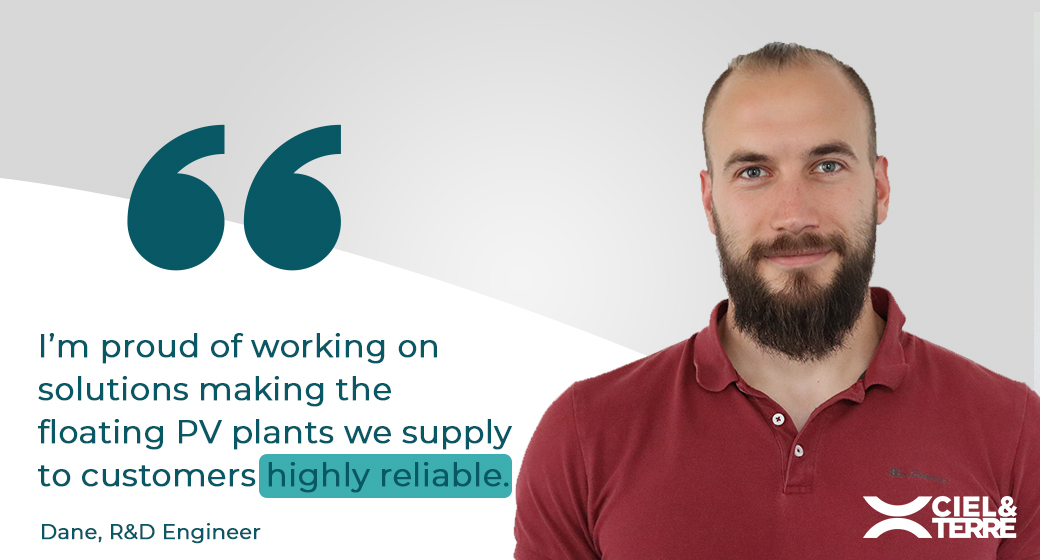 What do you think the future will be like in 10 years?
According to the recent reports on climate change, if we want to avoid the worst, we must change our lifestyle quickly. To turn to renewable energies such as solar energy is a key for the future. So, I guess the 10 coming years will be a great challenge to deal with how to save our earth.
Interested in joining the Ciel & Terre teams? Apply here.
Follow us on LinkedIn to stay aware of our news :