We create cutting-edge,
bold, custom designed
solutions.
Our history
We make
renewable energy
a reality.
Founded in 2006, Ciel & Terre specializes in deploying floating solar power plants. Responding to the urgent global need for cleaner, more efficient and economical energy, we developed roof-mounted solar plants, followed by our patented floating PV Hydrelio® technology in 2011. We have continued to focus on floating PV since, and on the creation of ground-breaking, human-friendly, biodiversity-friendly solutions to meet the challenges of the future.
Our reputation as a world leader in floating solar technology is built on over 250 successful projects around the globe. Above all, we don't sell a product – we provide a complete solution and contribute directly to your project. Thanks to our unique engineering expertise, we assist you with every stage of the process, from the deployment to the installation of your floating solar plant. We have the experience and know-how required to develop projects that are both viable and profitable for every stakeholder involved.
We are present in 10 countries and maintain direct links with a network of 19 partners, enabling us to provide you with unrivaled support in the development of floating solar installations.
Let's build a renewable
future together
2006
Ciel & Terre created
Roof-mounted
solar plants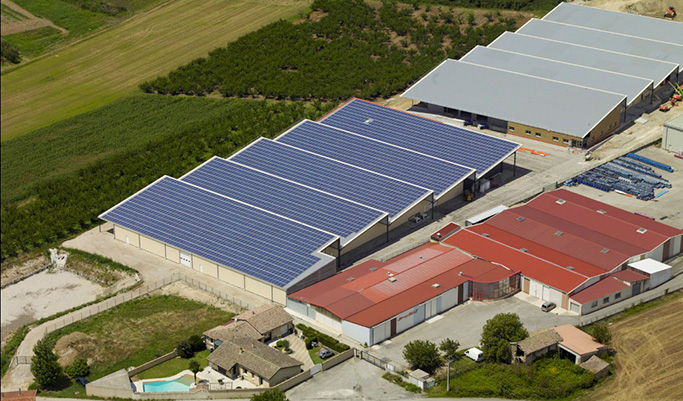 2008
Arch'Helios® – patented
rooftop racking system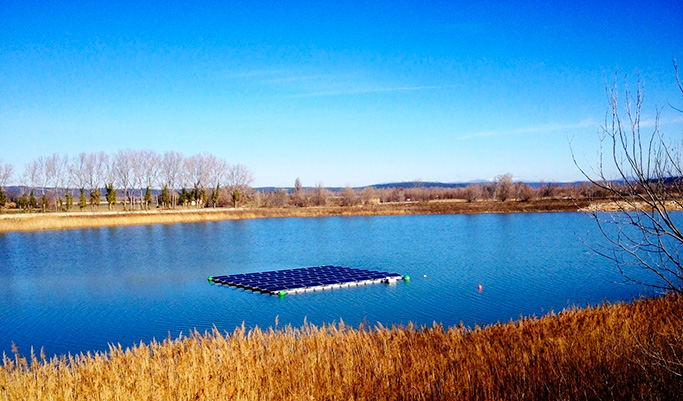 2011
Hydrelio® invented
a patented floating
PV technology by Ciel & Terre
First pilot project
developed in 2011


(Piolenc, France, 15kWc)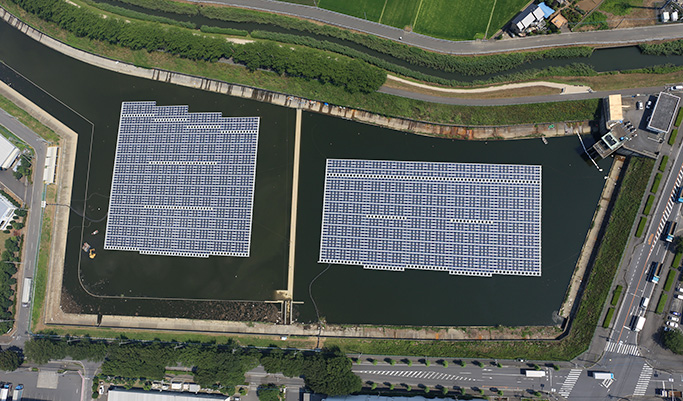 2013
Ciel et Terre International


Export business launched

Ciel & Terre Japan
First steps in the
international arena
First floating PV plant
over 1 MWc installed
setting a new world
record (Okegawa)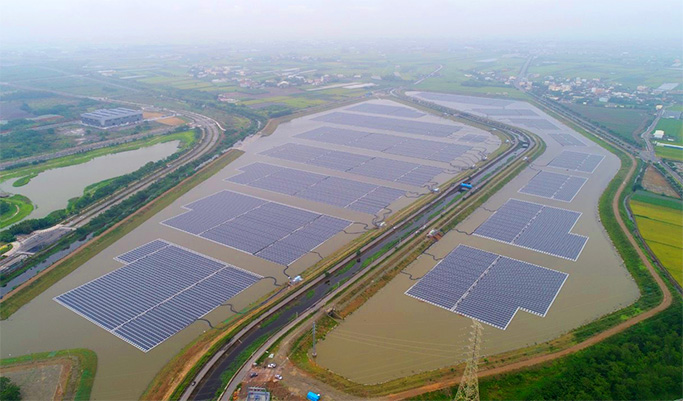 2016
Ciel & Terre
USA and Taiwan
created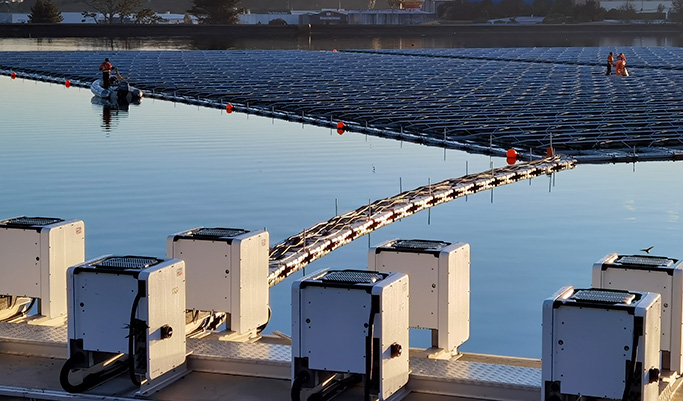 2017
Ciel & Terre
ASEANO division
created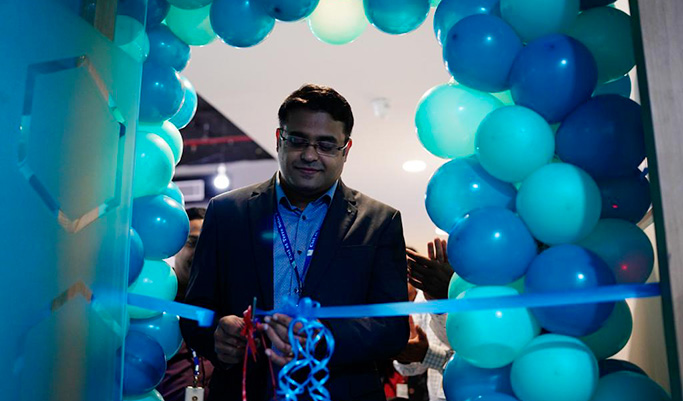 2018
Ciel & Terre India
created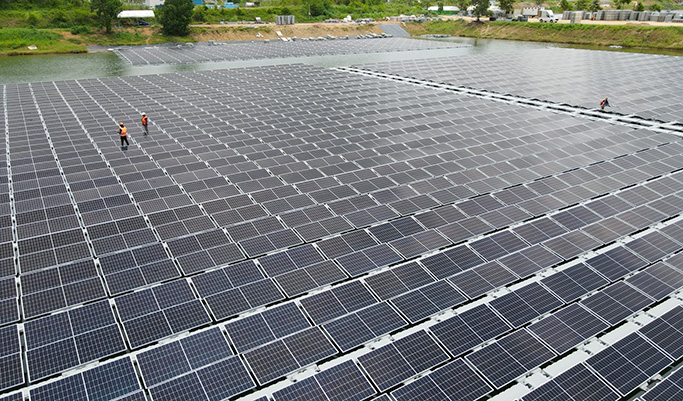 2019
Ciel & Terre Thailand
created
OUR MISSION
Let's take up the challenges
of renewable
energies.
At Ciel & Terre, we aim to make renewables simpler and integrate them seamlessly into their immediate environment. By all means, our priority is to act right now, on a large scale, all around the world.
We work hand-in-hand with our teams and local partners accordingly to develop innovative, tailored solutions. Our strong R&D capabilities enable us to design floating solar solutions that are both reliable and durable.
On the whole, we constantly draw on our wide experience optimising our solutions, and leverage the advice and support services we offer, to forge exciting new paths that are more respectful of human life and biodiversity.
With Ciel & Terre, be part of a human and solar adventure that is passionate about building our shared future…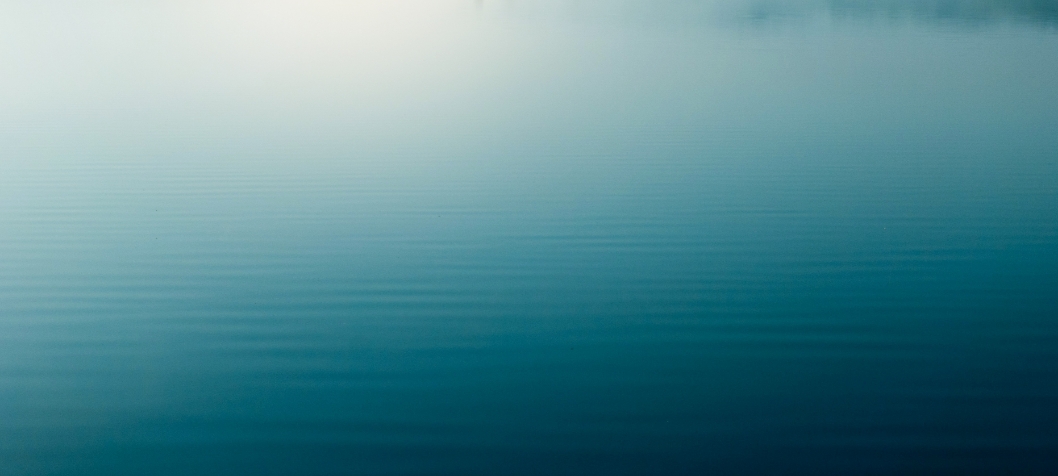 OUR SITES
CIEL & TERRE WHERE YOU ARE
We have local teams in every part of the world,
ready to assist you with your project.
ciel & terre emea
100 avenue Harrison
59262 Sainghin-en-Mélantois
FRANCE
T: +33 (0)3 20 01 05 65
Ciel & Terre USA

CIEL ET TERRE USA Inc.
5444 Westheimer Road, Suite 1000,
HOUSTON, TX 77056,
UNITED STATES OF AMERICA
T: +1 (832) 323-6518
Ciel & Terre Japon, Head Office

CIEL TERRE JAPAN Co. Ltd
Kyobashi Yamamoto Bldg., 3-12-7
Kyobashi, Chuo-ku, Tokyo 104-0031
JAPAN
T: +81 3 6264 4596
CIEL TERRE JAPAN, WEST OFFICE
Axas Daiwa Pure Bldg., 904, 2-2-25, Isobedori
Chuo-ku, Kobe-shi, Hyogo, 651-0084
JAPAN
T: +81 78 335 6109
Ciel & Terre ASEAN & Oceanie

CIEL ET TERRE ENERGY SDN. BHD
Unit 38-010, Mercu 2, Level 38,No. 3, Jalan
Bangsar, KL Eco City
59200 Kuala Lumpur, MALAYSIA
T: +603 9212 0989
Ciel & Terre ASEAN & Oceanie

CIEL AND TERRE THAILAND Co. Ltd
No. 339, Interchange 21 Building, Floor 32,
Room No. 3213, Sukhumvit Road,
North Klongtoey Sub-district, Wattana District,
Bangkok 10110, THAILAND
T: +66 (0) 2 660 3850
Ciel & Terre ASEAN & Oceanie

PT CIEL AND TERRE ENERGI INDONESIA
Arkadia Green Park, Tower G Level 8,
JL TB Simatupang Kav.88, Jakarta,
INDONESIA
T: +62 21 5092 8956
Ciel & Terre Taiwan

CIEL ET TERRE TAIWAN Ltd
Room B, 24F, No. 1-150, Zhonghua Road,
Yongkang District, Tainan City 71084,
TAIWAN
T: +886 (0)6 311 6208
Ciel & Terre Inde

CIEL ET TERRE SOLAR PRIVATE Ltd
SY NO 144 RMZ Galleria, Amberdkar Colony,
Yelehanka, Bengaluru KA 560064
INDIA
T: +91 97397 74747
CIEL ET TERRE BRASIL MANUFACTURING

GERAÇÃO SOLAR FLUTUANTE LTDA
CNPJ/ME 24.507.080/0001-34
Rua Funchal, 418 – 34º e 35º andar, Vila Olímpia,
São Paulo, SP, Brazil – CEP: 04551-060
TECHWIN Co., Ltd
60, Jikji-daero 474beon-gil, Heungdeok-gu,
Cheongju city, Chungbuk province, 28580,
SOUTH KOREA
T: +82 (0)43 261 8117
Contact us for more information about our company or regarding floating solar technologies.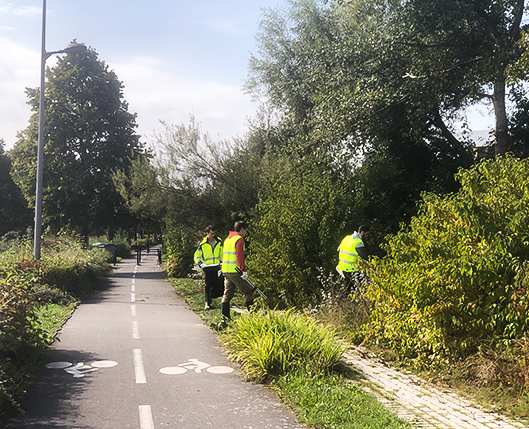 On the 17th of September 2022, Ciel & Terre participated for the third time in the World Cleanup Day. For this third edition, we have internationalised our action and involved the group's subsidiaries. On this occasion, we share with you insights on the waste ...
Découvrir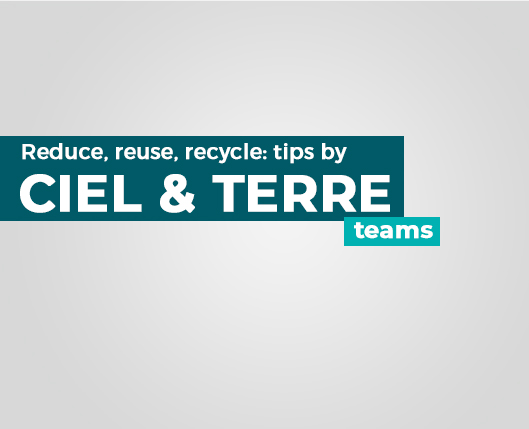 At Ciel & Terre we have in our DNA and at heart to be responsible and concerned about our environment. Because the subject is major and universal, we asked the Ciel & Terreans to share their daily tips for achieving zero waste! At home and at work, there ...
Découvrir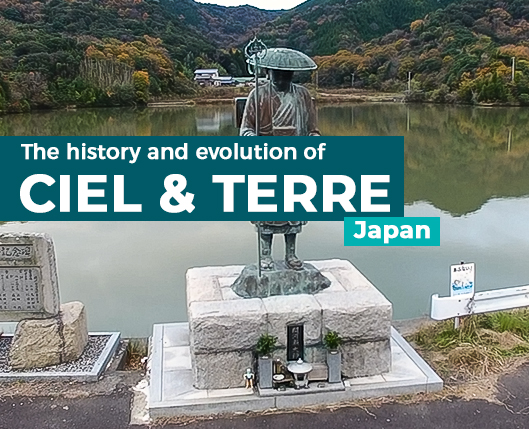 Ciel & Terre Japan is the first subsidiary of the French floating solar pioneer Ciel & Terre International. Discover more about its history, its evolution and its present thanks to the contribution of the people who has made it what is now.Why was Ciel ...
Découvrir