We create cutting-edge,
bold, custom designed
solutions.
Our history
We make
renewable energy
a reality.
Founded in 2006, Ciel & Terre specializes in deploying floating solar power plants. Responding to the urgent global need for cleaner, more efficient and economical energy, we developed roof-mounted solar plants, followed by our patented floating PV Hydrelio® technology in 2011. We have continued to focus on floating PV since, and on the creation of ground-breaking, human-friendly, biodiversity-friendly solutions to meet the challenges of the future.
Our reputation as a world leader in floating solar technology is built on over 270 successful projects around the globe. Above all, we don't sell a product – we provide a complete solution and contribute directly to your project. Thanks to our unique engineering expertise, we assist you with every stage of the process, from the deployment to the installation of your floating solar plant. We have the experience and know-how required to develop projects that are both viable and profitable for every stakeholder involved.
We are present in 8 countries and maintain direct links with a network of 19 partners, enabling us to provide you with unrivaled support in the development of floating solar installations.
Let's build a renewable
future together
2006
Ciel & Terre created
Roof-mounted
solar plants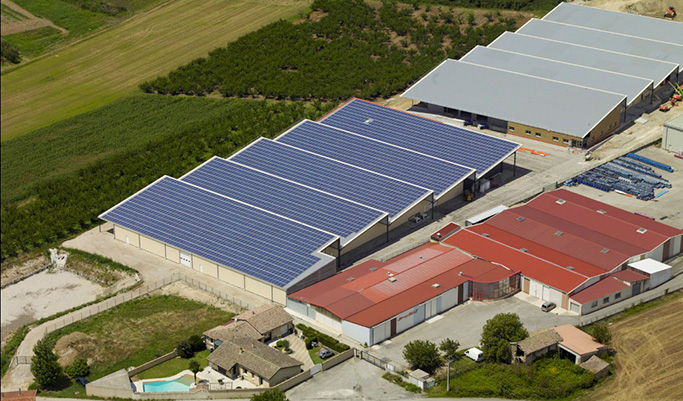 2008
Arch'Helios® – patented
rooftop racking system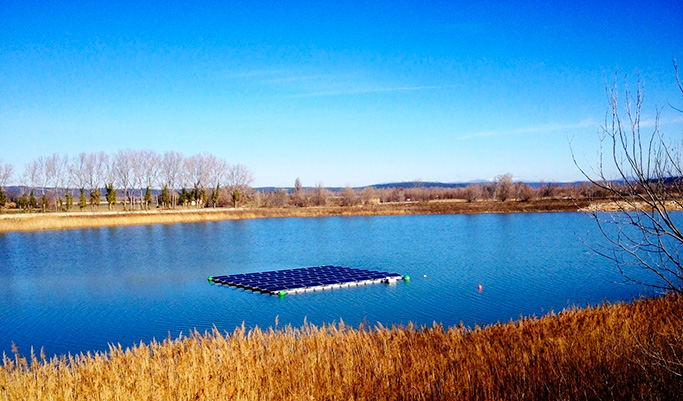 2011
Hydrelio® invented
a patented floating
PV technology by Ciel & Terre
First pilot project
developed in 2011


(Piolenc, France, 15kWc)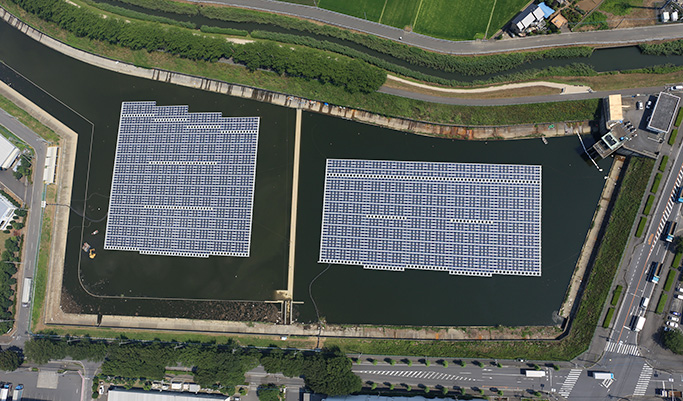 2013
Ciel et Terre International


Export business launched

Ciel & Terre Japan
First steps in the
international arena
First floating PV plant
over 1 MWc installed
setting a new world
record (Okegawa)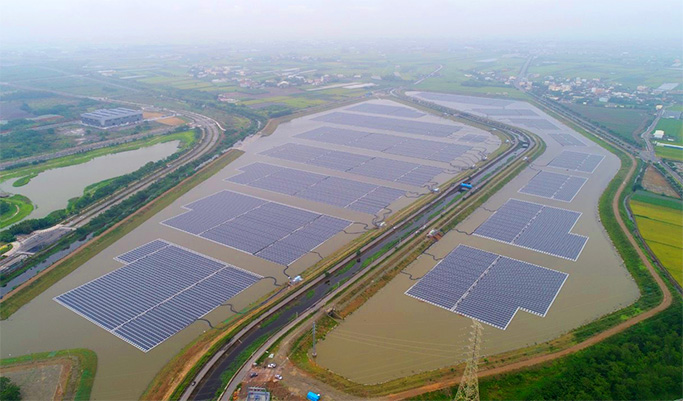 2016
Ciel & Terre
USA and Taiwan
created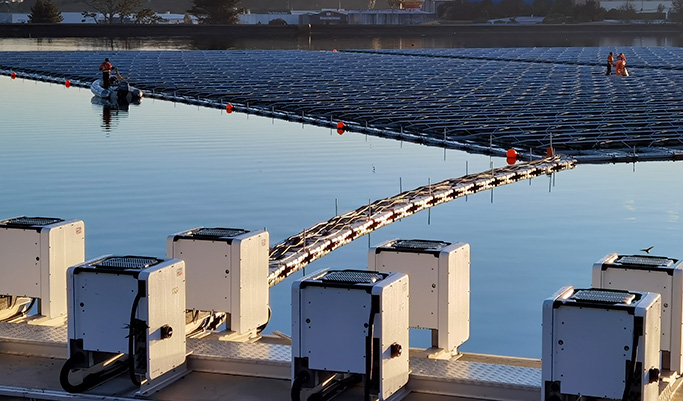 2017
Ciel & Terre
ASEANO division
created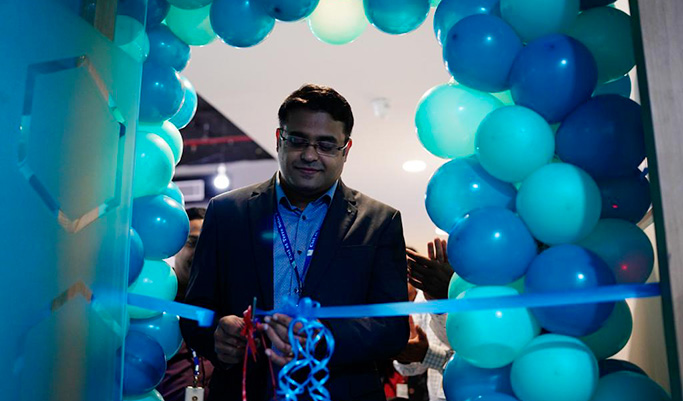 2018
Ciel & Terre India
created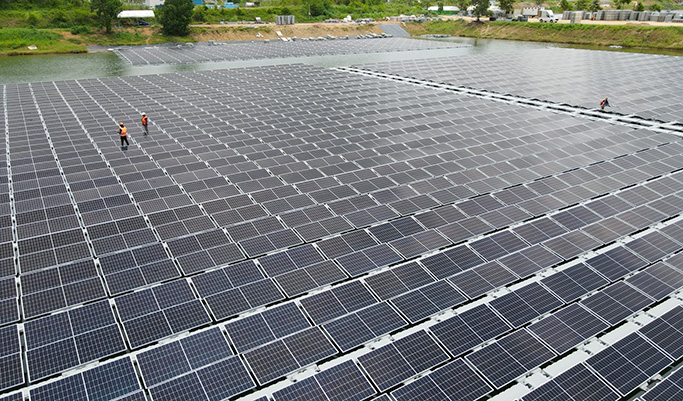 2019
Ciel & Terre Thailand
created
OUR MISSION
Let's take up the challenges
of renewable
energies.
At Ciel & Terre, we aim to make renewables simpler and integrate them seamlessly into their immediate environment. By all means, our priority is to act right now, on a large scale, all around the world.
We work hand-in-hand with our teams and local partners accordingly to develop innovative, tailored solutions. Our strong R&D capabilities enable us to design floating solar solutions that are both reliable and durable.
On the whole, we constantly draw on our wide experience optimising our solutions, and leverage the advice and support services we offer, to forge exciting new paths that are more respectful of human life and biodiversity.
With Ciel & Terre, be part of a human and solar adventure that is passionate about building our shared future…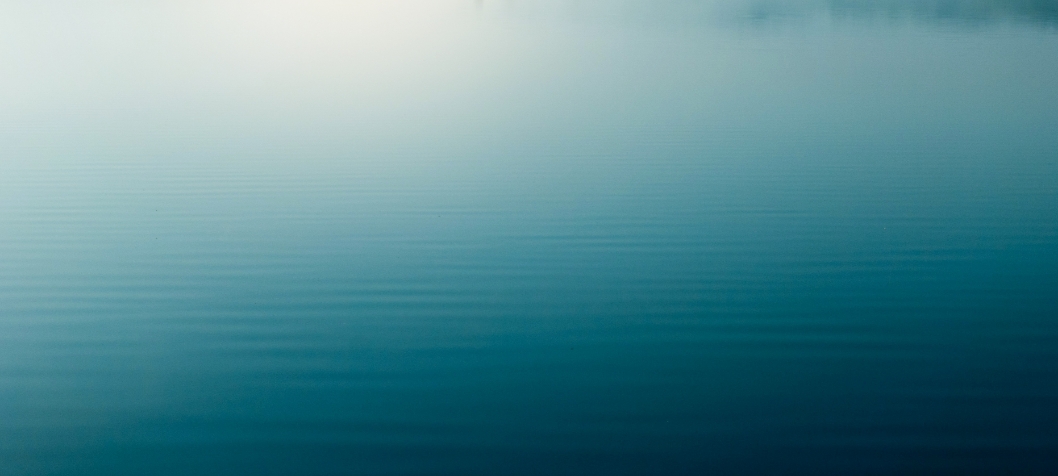 OUR SITES
CIEL & TERRE WHERE YOU ARE
We have local teams in every part of the world,
ready to assist you with your project.
ciel & terre emea
100 avenue Harrison
59262 Sainghin-en-Mélantois
FRANCE
T: +33 (0)3 20 01 05 65
Ciel & Terre USA

CIEL ET TERRE USA Inc.
5444 Westheimer Road, Suite 1000,
HOUSTON, TX 77056,
UNITED STATES OF AMERICA
T: +1 (713) 492 5532
Ciel & Terre Japon, Head Office

CIEL TERRE JAPAN Co. Ltd
SNUG MINAMI-AZABU 201, 2-8-21
Minamiazabu, Minato-ku, Tokyo 106-0047
JAPAN
T:+81 3 6264 4596
CIEL TERRE JAPAN, WEST OFFICE
Axas Daiwa Pure Bldg., 904, 2-2-25, Isobedori
Chuo-ku, Kobe-shi, Hyogo, 651-0084
JAPAN
T: +81 78 335 6109
Ciel & Terre Taiwan

CIEL ET TERRE TAIWAN Ltd
Room B, 24F, No. 1-150, Zhonghua Road,
Yongkang District, Tainan City 71084,
TAIWAN
T: +886 (0)6 311 6208
Ciel & Terre Inde

CIEL ET TERRE SOLAR PRIVATE Ltd
13th Floor, M2 Block Manyata, Dr Puneeth Rajkumar Rd,
Manayata Tech Park,
Nagavara, Bengaluru, Karnataka 560045,
INDIA
T: +91 97397 74747
CIEL ET TERRE BRASIL MANUFACTURING

GERAÇÃO SOLAR FLUTUANTE LTDA
CNPJ/ME 24.507.080/0001-34
Rua Funchal, 418 – 34º e 35º andar, Vila Olímpia,
São Paulo, SP, Brazil – CEP: 04551-060
TECHWIN Co., Ltd
60, Jikji-daero 474beon-gil, Heungdeok-gu,
Cheongju city, Chungbuk province, 28580,
SOUTH KOREA
T: +82 (0)43 261 8117
Contact us for more information about our company or regarding floating solar technologies.
What is your professional background? Firstly, I've obtained an Engineering Diploma in Chemistry and carried out my last internship in a small company processing polymer, in which I've been then hired for one year. Then, I applied spontaneously to Ciel & Terre ...
Découvrir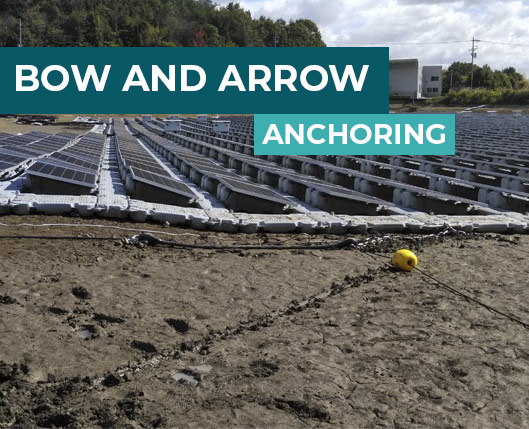 At Ciel & Terre, we use our field experience to improve the FPV solutions we design and offer. The "Bow and Arrow" system that we present in this article is certainly the perfect example of how we use our field experience to improve our products. To develop ...
Découvrir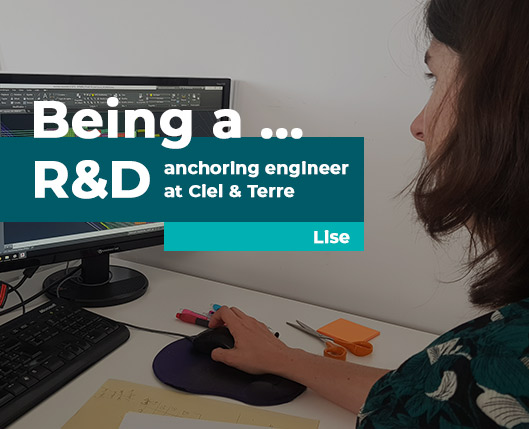 What made you want to join Ciel & Terre? When did you join? I've been in Ciel & Terre for 12 years now. At that time, I applied for a job of rooftop solar plant designer. I started the interview with Alexis Gaveau who was the technical director of C&T. ...
Découvrir