At Ciel & Terre, we engineer the Hydrelio® floating solar solution and design optimized floating PV plants. We pay great attention to each market and site's specificities. Therefore, our main motivation is to offer highly reliable products and FPV plants. We do so because their liability is the origin of the bankability of floating solar projects. As a result, on Ciel & Terre's initiative, Bureau Veritas has provided in 2020 technical support to define a certification scope for floating structure design and mooring design. Consequently, the study concluded that within the scope defined, Ciel & Terre is in line with applicable Rules and Regulations.
A CERTIFIED ANCHORING DESIGN
Our  calculation methodology, design of the mooring system, as well as our Hydrelio® photovoltaic farm has to be compliant with the applicable Rules and Regulations Bureau Veritas NR 493. These rules are classified under the Classification of Mooring systems for Permanent and Mobile Offshore Units.
The methodology applied for calculation of mooring loads and associated safety factors equally have to be in compliance with the applicable Rules and Regulations.
A QUALIFIED FLOATING STRUCTURE DESIGN
Some criteria, as the designs of floating structures and their degradation have been defined by Ciel & Terre. Consequently, these criteria, reviewed by Bureau Veritas are relevant with good engineering practices.
Ciel & Terre fulfils the requirements of Design of the mooring system and floating structure. Indeed, a design evaluation conformity statement, issued by Bureau Veritas, accredits our floating structure designs.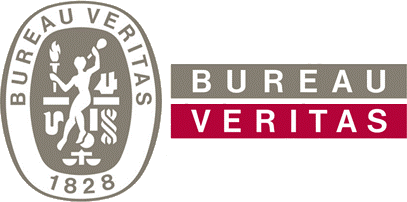 ABOUT THE STAKEHOLDERS REGARDING MOORING DESIGN AND FLOATING STRUCTURE
Bureau Veritas Marine & Offshore is an independent society specialized in Classification and Certification of ships or offshore units following strict rules and process.
A Principia is a leader on engineering and design of floating structure and wind offshore industry, and a partner with whom Ciel & Terre collaborates since 2019 to spread floating solar worldwide[1].
[1] More info : « CIEL & TERRE and PRINCIPIA join forces on floating solar technology », 2018