What made you want to join Ciel & Terre?
I have a polymer technology background and have been associated with automotive industry for more than 6 years. I am also passionate about renewable energy so when I came to know about C&T which introduced floating solar technology as a disruptive innovation with worldwide projects, that triggered me to be a part of this organization.
What is your role within Ciel & Terre?
I am working as an assistant manager in the validation team and my main mission is to develop an R&D product testing lab in India which can support all the subsidiaries of C&T for testing and analysis of our products. As a whole, qualification and validation of materials and product will be my major role in C&T along with the validation team.
Can you describe your typical day as validation manager?
I start my day along with the team by planning and scheduling our activities; it includes review of pending topics, priority topics to be accomplished, review of weekly and daily plan. Since we are in the development stage of the R&D lab, most of the activities will be related to lab development, few fundamental topics and material testing topics at external third-party labs. At the end of the day, we shortly review the accomplishment and backlogs which will help us to plan better for the next day.
What drives you at work? What do you particularly appreciate in your job as engineer?
The most interesting factor which drives me at work is the freedom to take decisions with respect to my responsibilities and the trust from the management on the capabilities of employees. Along with that, the mindset of our team to go an extra mile to achieve what is impossible thanks to teamwork motivates me at work.
What do you consider your biggest achievement or the most memorable moment since you joined the company?
When I joined C&T, the challenge in front of us was to develop an R&D product testing lab in India and to be frank it was not an easy task: we started everything from scratch including the customized test benches, bench specifications, potential vendors, infrastructure for lab, statutory approvals etc. We connected the dots as a team to reach to a good level within a few months' time. Even with the difficulties of COVID-19 situations in India, we were able to drive this topic which I see as the biggest achievement.
What is the most important thing you've learned from your experience in Ciel & Terre?
Your capabilities are beyond your limitations'; this is the most important thing which I have learned from my experience at C&T. Many tasks or challenges put forth in front of us by the stake holders are sometimes things which have never been done in the past. Achieving such targets or challenges with a positive note gives a lot of confidence and enthusiasm at work.
According to you, what are Ciel & Terre's spirit and most important values?
Inter-cultural, innovative and customer oriented with integrity represent well the key spirit of C&T from my point of view. As a technology expert and pioneer in floating solar technology, C&T believes that we can bring lot of changes, new technologies and solutions, and that is the spirit which will benefit more and more by the renewable energy sector.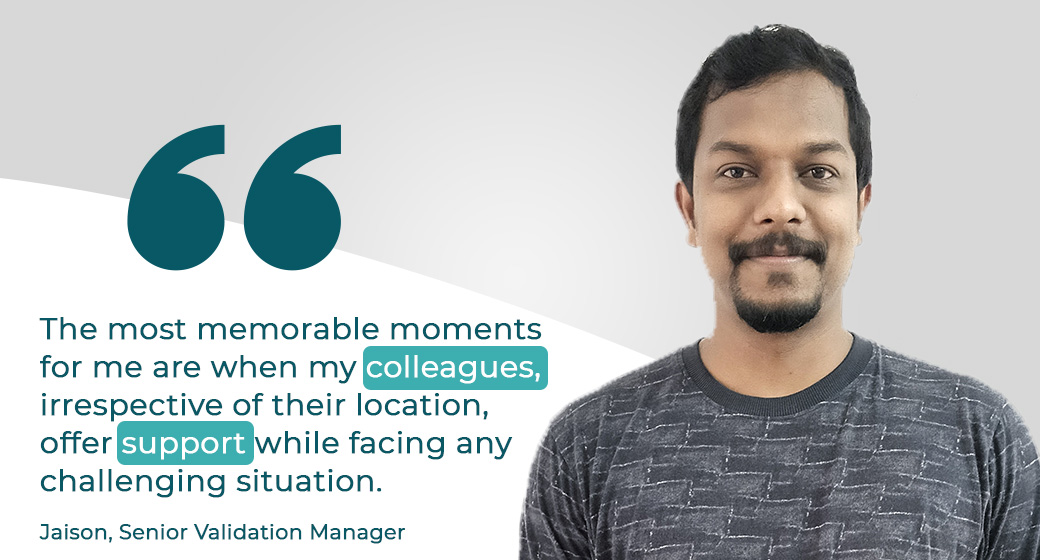 What do you think the future will be like in 10 years?
It's a difficult question at the moment because the world is changing every day to a level which we never imagined. On the other hand, solar sector has a bright future as a clean energy source, and everyone is aware about its benefits which makes it more popular day by day. C&T also will be an inevitable part of this journey in the coming years to make the world much greener and brighter.
Interested in joining the Ciel & Terre teams? Apply here.
Follow us on LinkedIn to stay aware of our news :