Maintenance
We guarantee complete and efficient engineering services to ensure the performance, safety and longevity of your floating photovoltaic power plant. To serve this purpose, we have developed 2 offers of maintenance services*: "à la carte" or annual, both adapted to floating solar, and a dedicated team to meet specific needs.
*These offers are available in several countries.
WE BUILD SUSTAINABLE FLOATING
SOLAR POWER PLANTS,
AND WE LOOK AFTER THEM FOR YOU.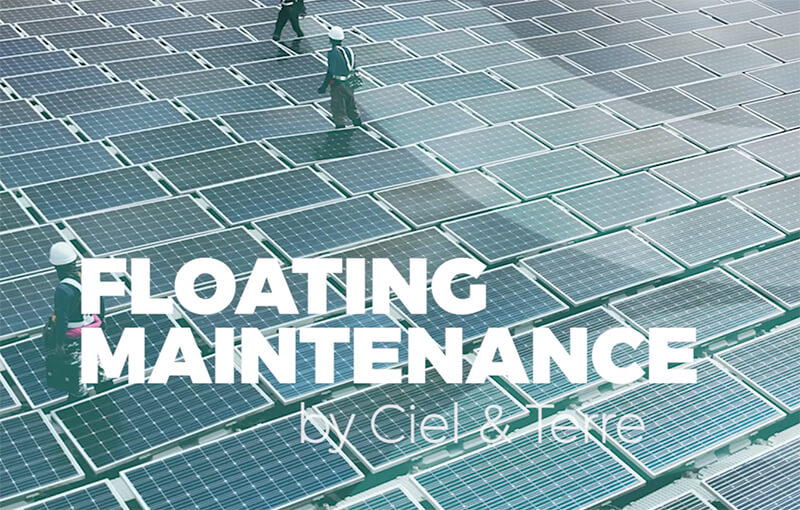 By combining our R&D strength with our global field experience, we have developed specialized technological knowledge that enables us to provide you with a specific floating maintenance.
We bring together a complete expertise in our systems and our designs. Thus, we are able to determine precise probabilities of failure of parts and to operate upstream on your site.
Thanks to the quality processes that we have implemented in our engineering scope, we know how to ensure their reliability for more than 30 years.